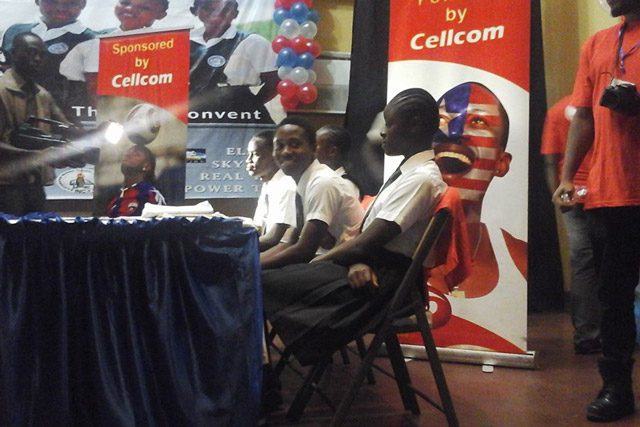 Liberian Salvation Army debate team wins
Top government officials and business executives attend the competition
The debate team of The Salvation Army Len Millar High School defeated St. Theresa Convent Catholic School before the full capacity theater at the Monrovia City Hall in the finale of the Liberia 2015 Inter-High School Debate Competition. The debate team won with a score of 96 percent out of 100.
"The presentations, arguments, rebuttals, persuasions and concluding statement of our team were excellent displays of extensive research and good preparation," said David Massaquoi, the Army's director of education in Liberia.
Top government officials, executives of private corporations, heads of non-governmental organizations, ministry of education, school authorities, alumni associations, parents and students attended the debate.
"The commitment, resilience, determination and courage of our team cannot be overemphasized," Massaquoi said. "Many thanks to our team captain, Nathan Gbelee and the entire team for delivering the victory we promised."
The presence of Len Millar administration, staff, student body and the alumni association, as well as the leadership of the education secretariat served as motivation for many students. According to Massaquoi, Len Millar High School is today the "biggest intellectual and academic giant" in the Republic of Liberia.
"This is the proof of the quality we offer," he said. "Congratulations to the soldiers of Len Millar."
The Salvation Army was first established in Liberia in 1988 with Major Lenard Millar as the first Head of Mission; the school is named after Millar. Since its establishment, the Army has opened and operated primary and secondary schools in six countries in Liberia, including Len Millar High School.