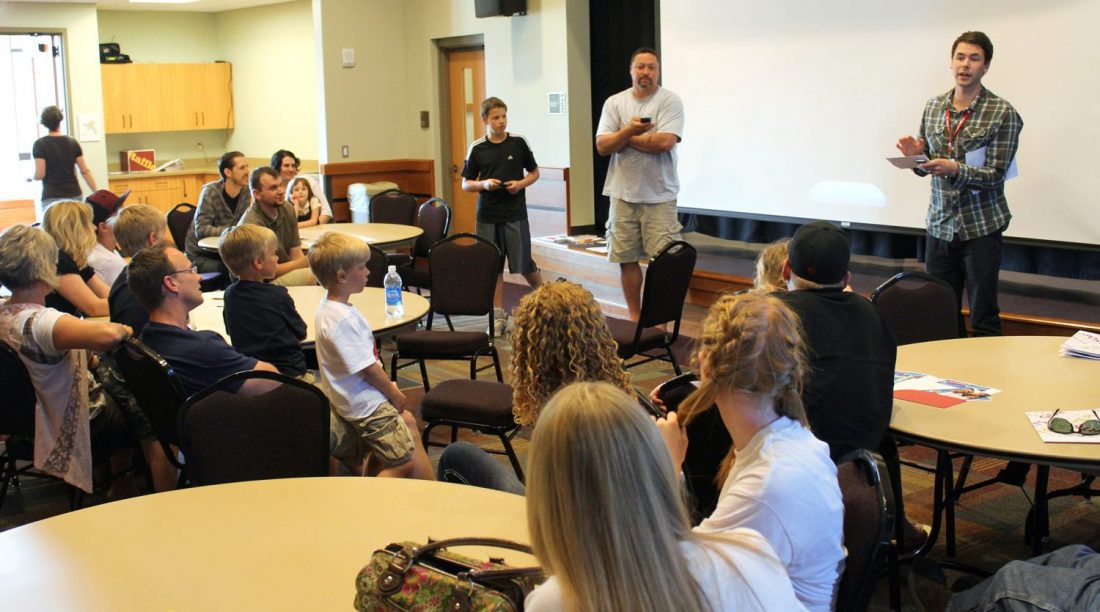 Idaho Kroc offers unique life classes
Courses meant to improve lives for over 13,000 members
By Bill Davenport –
With over 13,000 members, the state-of-the-art Salvation Army Ray and Joan Kroc Corps Community Center in Coeur d'Alene, Idaho, is now a hub for creative instruction with more than 100 courses offered.
The Kroc Center took steps in 2012 to impact its community in a new way by incorporating open health and life skills classes into its outreach services. Almost all classes are free, and childcare is provided. In 2013, classes averaged 20 participants.
Judy, a Kroc Center member, was struggling to make her marriage work so she reluctantly signed up for the class on forgiveness.
"No matter how hard my husband and I tried to fix it, our relationship was just not working," Judy said. "We'd been over the same stuff again and again. I kept saying I was sorry, but it didn't help his anger."
She convinced her husband to enroll in the class and said it was the first step to changing their lives. They went to the classes and began meeting with the instructor for private counseling sessions each week.
"We were skeptical at first," Judy said. "This wasn't our first time in counseling. But every time, no one gave us anything to actually do. Meeting with this new counselor was different. He gave us homework—we were supposed to pray together. At first we both thought that was crazy and wouldn't help, but it worked."
The most successful classes are those by community partners—from banks to grocery stores to government agencies and colleges. For example, the local public health clinic offers a number of classes on everything from chronic pain to healthy eating.
"We have these conversations in our consultation rooms at least once a day," one healthcare provider and presenter said. "What a great way to have more people hear about these issues without having to schedule an appointment with their doctor."