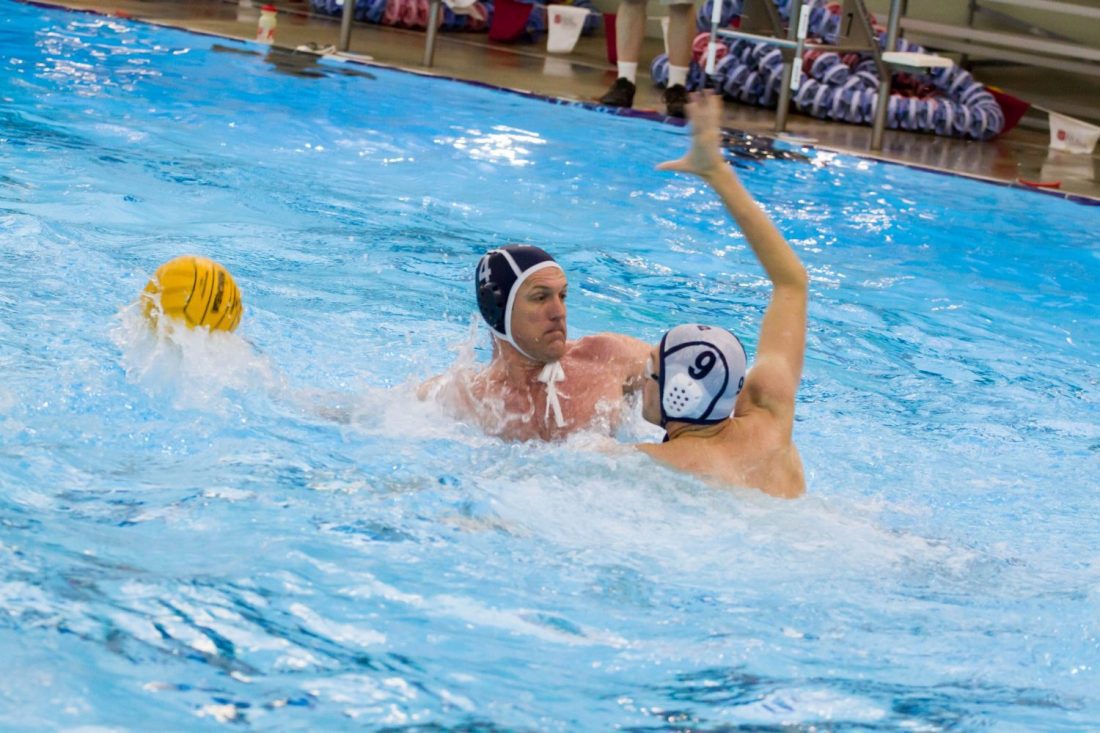 Kroc water polo keeps generations fit
Couer d'Alene club combines fun and exercise for youth and seniors alike.
By Sue Schumann | Photos by Ashley Chaffin –
The Salvation Army Ray and Joan Kroc Corps Community Center in Couer d'Alene, Idaho, launched a water polo club for all age groups, and so far, it's yielding positive results.
"The great thing about water polo is you're getting lots of exercise, but at the end you get out of the pool and you're not thinking about exercise, but about having fun," said Coach Mark Collingham, 53. "It's something you can play your whole life."
New member Glen Smith, 63, admitted being out of the game for 43 years makes a difference in how he plays. "Water polo is an extremely demanding sport. To play at any level requires players to be in peak physical condition," he said. "I am a complete embarrassment and the worst player out there, but I'm not giving up. I know how much fun it can be."
Smith is not alone in enjoying a sport that is energizing, yet forgiving to joints. Mark Boyle, 55, explained that playing soccer—and aging—left him with painful, arthritic knees and a full knee replacement scheduled. But participating in the Kroc Center water polo club for the past three and a half years has been a great way to exercise while competing in sports.
"If it wasn't for this polo club, I would not be in the shape I am in now," Boyle said. "My surgeon is confident that my muscle tone in my legs due to my playing polo these last few years will help ensure a speedy and full recovery."
The water polo club started four years ago and operates year round. Currently, the co-ed group has over 40 members, composed of high school students ages 14-18 and adults ages 19-70s. Some of the older players have previous experience, but some are new to the sport.
While they practice together, the two groups separate for games. Combining ages and experience benefits all, said Collingham, who played water polo for Washington State University and has coached the University of Arizona team.
"The thing I love most about playing with the adult members is probably either playing with players who are better than me, which helps me get better at the sport, or the support and advice some of the coaches and the older players give me," said Caiden Hartfield, 14.
Courtney Monsees, 27, who recently joined the club, might be the most complete player on the team, men included, said Coach Peter Neirinckx. "As a former collegiate women's water polo coach, I can say that women's water polo is as strenuous and exciting as men's. Courtney's father and brother both competed at Olympic level polo and Courtney is a national class swimmer. She's been trained well and is a great inspiration for the other women and girls on the team."
Neirinckx, 48, coached at Wellesley and MIT and is a certified referee. He noted that water polo is a very intelligent sport that gives a good workout, is social, and can be done well into retirement. "But unlike swimming, you're actively using your brain and not just following lines to get a workout," he said. "If you don't have time for both swimming and playing bridge with your friends, play water polo."