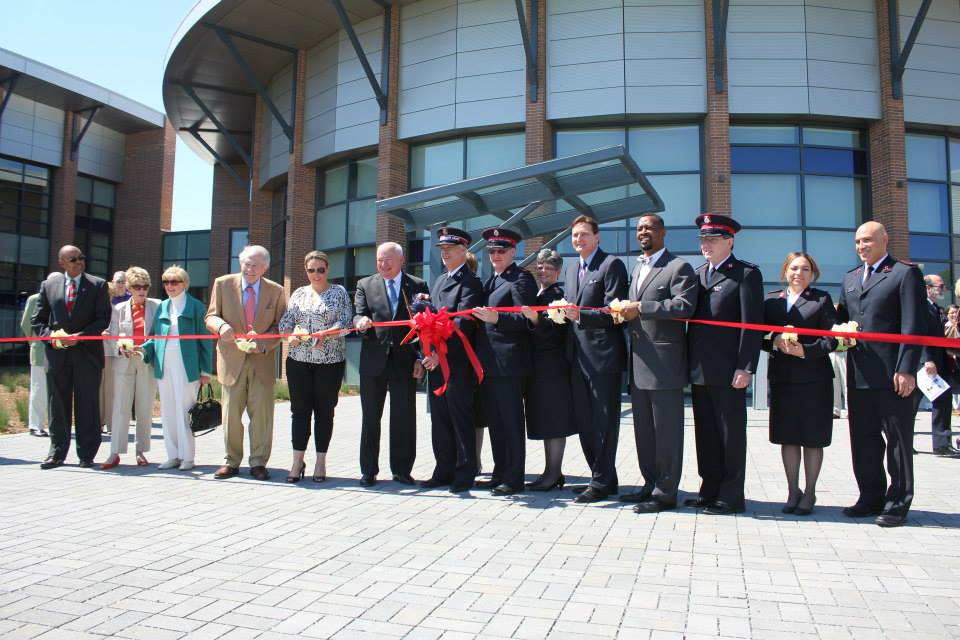 Kroc Center opens in Norfolk, Va.
Hampton Roads Kroc Center will serve coastal Virginia.
The USA Southern Territory officially opened the newest Salvation Army Ray and Joan Kroc Corps Community Center on April 28. The Kroc Center Hampton Roads, located in Norfolk, Va., serves coastal Virginia—the Virginia Beach, Norfolk and Newport News metropolitan area—and exists to transform lives through educational, creative arts, recreational and spiritual activities.
Like the other Kroc centers, planners carefully selected its location in an area where residents didn't have easy access to the services its provides. The 92,000-square-foot recreational facility includes gym equipment, an aquatics center, basketball court, theater-style chapel and banquet hall.
[gss ids="7444,7446,7438,7441,7451,7439,7436,7453,7452,7454″]
"After years of planning, much anticipation, and a great deal of prayer…our opening weekend is set for April 25-27!" said Captain Brett Meredith of The Salvation Army.
The Kroc centers were a dream of Joan Kroc, widow of McDonald's restaurant founder Ray Kroc. She left money in her estate to fund comprehensive community centers—partially supported by the community—across the U.S., where children and families would be exposed to different people, activities and arts that would otherwise be beyond their reach.
In 2005, when The Salvation Army Hampton Roads Area Command was approved to receive Kroc funds, local Army officials began working with local government officials, including City of Norfolk Vice Mayor Anthony Burfoot, to ensure that the Kroc Center complemented the goals the city held for the community. The center has added over 100 jobs to the area and serves neighboring communities through convenient access to the Light Rail.
Prior to its official opening, the Kroc Center held a Grand Opening Weekend celebration, which kicked off with the black tie Hope Gala on April 24, with proceeds going to the Joshua P. Darden Scholarship Fund to provide Kroc Center scholarships to families in need.
The all-day open house took place April 25, and again during the morning on April 26. An afternoon dedication service was held, followed by a music and arts festival and finishing up with a National Capital Band concert.
On Sunday, April 27, the first holiness meeting took place at the Kroc Center chapel, new home of the Norfolk Corps. A community celebration and open house followed in the afternoon.
"We give thanks for the Norfolk, Broad Creek, and surrounding Hampton Roads communities for faithfully supporting The Salvation Army and helping see this day come to fruition," Meredith said. "This will be a place where people from all walks of life and backgrounds may come together on level ground, a place to bring family and friends, and a place where the mind, body and spirit will be built up."