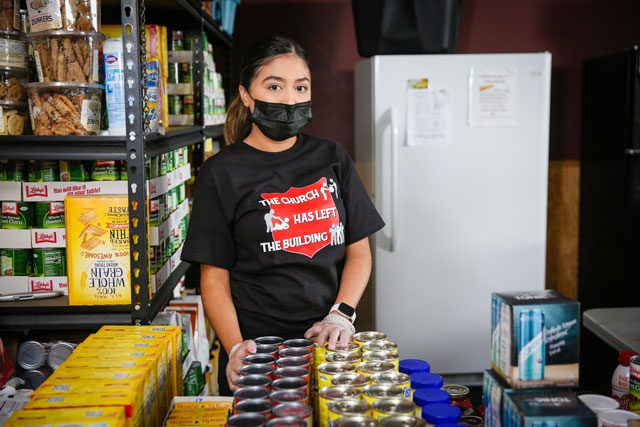 Salvation Army survey gauges national feelings of hope
In moments of crisis, The Salvation Army is often the first place people turn to for help and hope. Since the start of the COVID-19 pandemic, this organization has provided hope in the form of food (3.7 million meals and 1 million food boxes), safe shelter (667,000 nights of lodging), emotional and spiritual support (406,000 individuals helped), and more in almost every ZIP code in America. But as the pandemic continues, demand for these critical services is rising at an unparalleled rate.
Recognizing the need for hope as this nation faces increasingly difficult times, The Salvation Army wanted to take the pulse of Americans when it comes to their feelings of hope. To do so, they worked with Google Surveys to conduct an online survey of more than 500 respondents, spanning various geographies and ages, to answer the question: Is hope still alive? Survey questions aimed to understand whether feelings of hope have increased or decreased, and what is providing people hope during the COVID-19 pandemic. (The survey fielded from April 29 to May 1.)
Results showed hope is not only alive and well, but that it's important to the majority of Americans during trying times. Things like family, friends, and faith play critical roles in sustaining our hope. And it can come from many places—survey findings showed people continue to find hope within a variety of avenues despite the hardships in front of them.
Findings include:
The majority of respondents (84%) said they consider themselves to be a hopeful person today, and nearly the same number (90%) said before this pandemic began, they considered themselves a hopeful person.

Sixty-one percent of respondents said it is very important to maintain hope during COVID-19, with half of respondents saying it is extremely important.

The majority (87%) is also hopeful that the country can overcome COVID-19.

Personal relationships with family and friends, and faith/religion are leading sources of hope.

In fact, 23% of respondents said they turn to church/faith leaders for hope.

One-third of respondents said they have changed their interaction with loved ones to help improve their emotional state.
Hope is what can get us through even the darkest of times. While most Americans have hope in the midst of this crisis, many are still struggling or burdened with worry. If you or someone you know needs help, call The Salvation Army's Hope Hotline at 1-844-458-HOPE (4673), open from 6 a.m. to 10 p.m. PT, or visit salvationarmyusa.org to find local Salvation Army services.
HOW TO HELP:
If you'd like to make a monetary donation, please

click here to make a gift.

Text 'GIVE' to 52000 to make a $10 donation to The Salvation Army. This will automatically add a one-time donation to your next mobile phone bill.

For information about volunteering, please visit

volunteer.usawest.org

.

To learn more about how to support The Salvation Army's relief efforts,

please click here

.