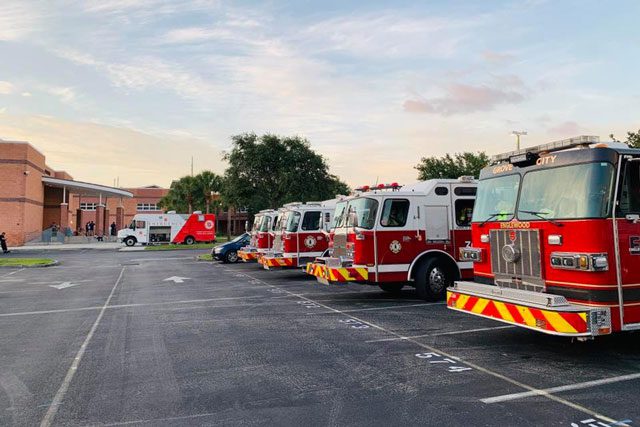 Salvation Army continues response to Florida wildfires
The Salvation Army is providing hydration, snacks, lunch, and dinner to approximately 250 first responders battling wildfires in Southwest Florida. 
Two wildfires broke out May 13, in the Golden Gate community in central Collier County, west of the Florida Panther National Wildlife Refuge. 
Due to their close proximity, the wildfires are now being reported as one fire, the 36th Avenue SE Fire. As of May 18, the fire has charred an estimated 8,600 acres, including 12 residential properties and 33 outbuildings, and is roughly 50 percent contained.
"These are severely dangerous wildfires exhibiting extreme fire behavior, so everyone in the affected area should follow directions from state and local officials," Florida Agriculture Commissioner Nikki Fried said in a statement. "All residents and travelers should heed evacuation orders and closely monitor the media for updates on the wildfire and the status of I-75 and local roads. We thank our brave local and wildland firefighters for working swiftly to control this wildfire."
Florida Forest Service wildland firefighters are monitoring hotspots and working to improve containment lines. 
"It is our privilege to stand alongside these heroes who are working day and night to keep our community safe," said Na Corps Officer Captain Ben Bridges. 
In addition to these efforts, The Salvation Army continues to provide ongoing care in response to the COVID-19 outbreak across the region.