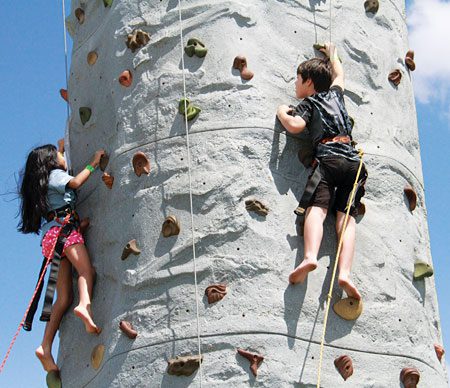 Kroc Center Hawaii splashes into its second year
1,500 members attend a celebration luau.
By Joe Harvey-Hall
The Ray and Joan Kroc Corps Community Center in Leeward, Hawaii, celebrated its first birthday March 2 with a luau and 1,500 members plus guests.
In ancient Hawaii, it was significant when a child made it through his/her first year. Those who did were honored with a big luau, a practice continuing today.
The luau block party commenced with a Kroc team pump-up and blessing followed by entertainment in the courtyard, featuring Hawaii's own Kapena, a Tahitian dance team. In the Worship and Performing Arts Center, local illusionist Mr. O performed.
The center's first year had challenges, starting with a leak under the Adventure Cove swimming pool, which includes the water slides and interactive water features. The pool and slides were shut down for repair for several months, reopening March 1.
"This first year has been quite an adventure," said Corps Officer Major Phil Lum, Kroc Center administrator. "As the Hawaii Kroc Center presses forward into the second year—with the mission of The Salvation Army in the forefront of all that we do—we anticipate more growth and assimilation into the community."