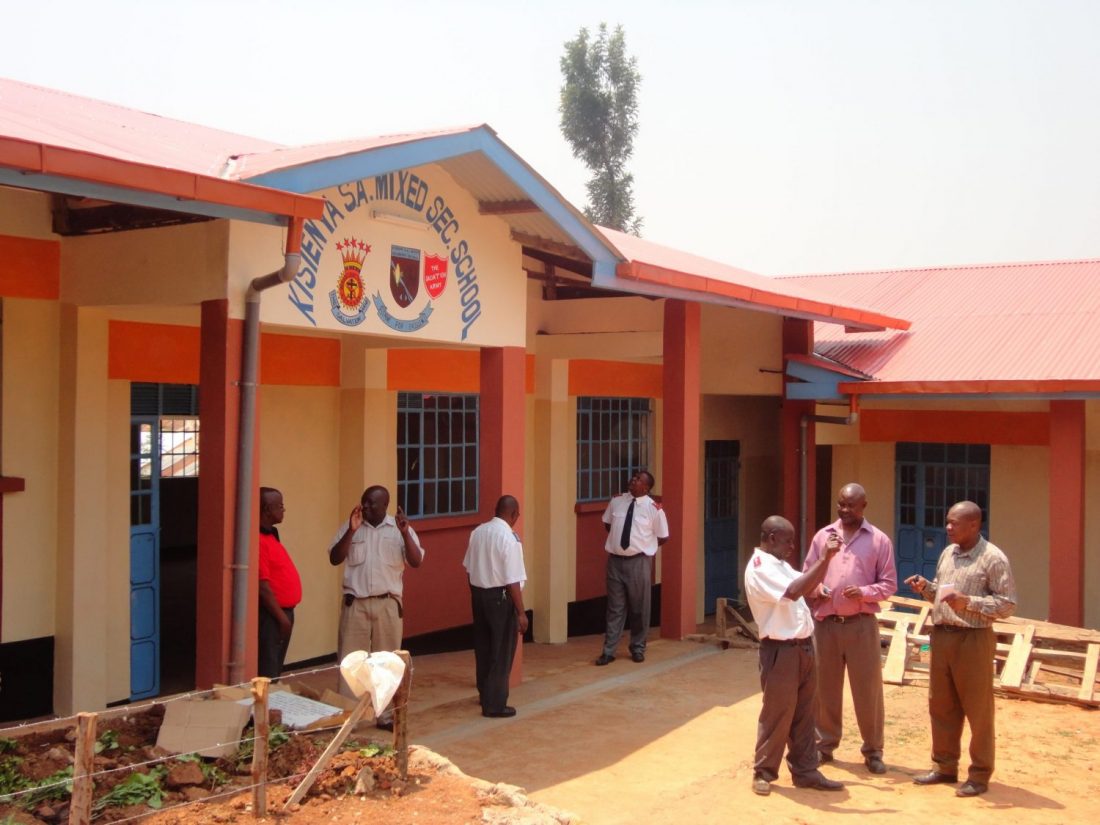 Salvation Army expands school in West Kenya
USA Western Territory funds project to add classrooms.
Kenya West Territorial Commander Commissioner Kenneth Hodder officially opened four new classrooms at The Salvation Army's Kisienya Secondary School, acknowledging the completion of a project funded by the USA Western Territory.
"I'm very happy for what The Salvation Army has done for us," school Principal Benjamin Sandura said.
Located in the town of Mbale, Vihiga County, the school is part of the Army's Madzuu District and is one of 62 secondary schools sponsored by The Salvation Army in the territory. A day school, Kisienya Secondary School opened in 2009, accepting students from disadvantaged families within a three-kilometer radius.
Recently, the school's population dropped from 140 students to fewer than 100 due to a lack of classrooms and other learning materials. Congestion occurred when it tried sharing space with Kisienya Primary School.
Pleased to see the new classrooms, parents were encouraged to bring their children back to the new-looking school.
"I assure you that the students will increase in number," Sandura said, "thus putting us at a better position in terms of performance, which will in turn reduce illiteracy and poverty in this community."
Hodder spoke at the opening, referencing Philippians 4:8-9, and urging the students to use the new facility by working hard to excel in their studies and to always do what is right. He thanked the USA Western Territory for its support of the project, which totalled $33,877.
Accompanying Hodder were Secretary for Business Administration Lt. Colonel Fanuel Maube, Education Officer Major Wycliffe Ambuga, Property Secretary Major Fredrick Omuse, Property Administrator Moses Maruti and Projects Officer Captain Geoffrey Muyoma.
The community expressed their joy to God through singing and dancing.