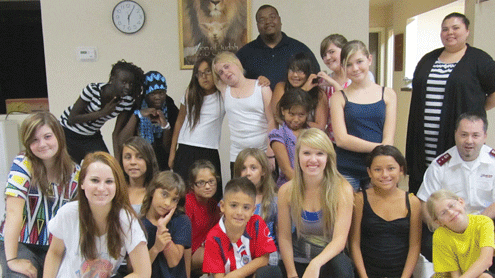 Kickin' it old school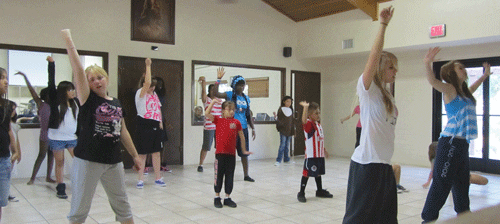 Arizona's Tempe Corps reaches youth through hip hop dance.
By Robyn Bridgeo, Captain
Ever since shock rocker Alice Cooper committed his life to Christ more than 10 years ago, he has been on a mission. He has a heart to reach out to troubled teens through the medium that gained him his fame—music and the arts.
For years, Cooper has been doing this through his Solid Rock Foundation, based in Phoenix, Ariz. When I discovered that the foundation was working on converting an old warehouse into a Rock Outreach Center, I met with executive director Jeff Moore to see how we could partner together.
After a year of sharing a lot of great ideas, Solid Rock offered us free music and hip hop lessons.
When Sonora Rose Cooper, Cooper's 18-year-old daughter, caught wind of this partnership, she quickly volunteered to teach hip hop and recruited her friend, Katy Roxanne, a film student, to help her. Sonora grew up around dance at her mother's dance academy. Katy plans on creating a "rocumentary" of the whole experience, hoping to submit her finished work to the Sundance Film Festival.
Sonora and Katy were a huge hit at the first hip hop class. Before class, Katy wrote on her Facebook page, "I can't wait to start teaching hip hop tonight at the Tempe Salvation Army."
After class, I asked her if she still felt that way and she said, "Definitely, hip hop made a huge difference in my life and I am so excited to get a chance to share something that has meant so much to me."
We have never seen the girls in our corps so excited—so much so that they helped us pass out candy and flyers about the program to 1,000 students in their middle school.