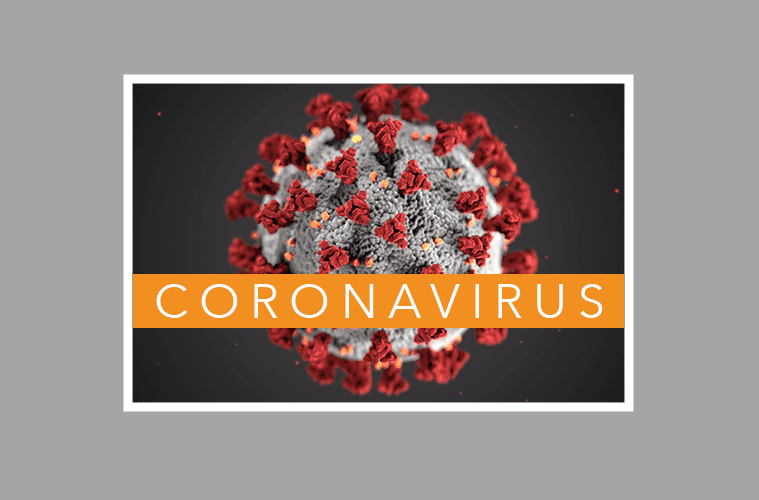 How The Salvation Army is supporting youth during COVID-19
For many kids throughout the U.S., the reason they are able to participate in sports, arts and music programs is The Salvation Army. Through the more than 400 after-school programs in neighborhoods across the country, the Army gives children opportunities to play and learn in safe, supervised and constructive environments, often offering programs that are not available in the local school system. Additionally, the Army provides summer camp and spiritual care and fellowship for youth.
Now, during the COVID-19 pandemic, many of the ways the Army typically serves children and youth are not possible due to CDC recommendations and social distancing. Still, the Army has modified the way it cares for youth to make sure they are fed, active and connected.
When The Salvation Army in Roseville, California, realized it would need to suspend its youth programs after the school districts announced they were shuttering, it developed an activity bag that contains a coloring book/word search, crayons/markers, pencils, puzzle, book, stuffed animal and other items and crafts.
The corps originally offered it to about 30 of the corps' troops participants, but when Corps Officer Lt. Stephanie Pavlakis opened sign-ups to the community, the list grew to include 200 children. Each week's bag features a different theme, and last week, each child also received the "animal friend" badge work appropriate to their age along with an invitation to join the corps' troops program when it restarts.
"We wanted something to help parents so they don't have to feel like there's a burden on them, but also for the kids so they have something fun and lighthearted to keep them busy during this time as well," Pavlakis told FOX40.
In North Portland, Oregon, the Moore Street Corps is similarly offering isolation kits to families who come for its drive-thru food services. The isolation kits include activities and toys for kids at home. 
Salvation Army Medford (Oregon) Corps Officer and Jackson County Coordinator Major Jason Koenig and his son, Peter Koenig, went out dressed as the Gorilla and Banana duo to continue their doughnut dash efforts, where they drop off goodies and a devotion to the corps' teens and congregation members and dash away. 
The pair also held up a sign telling people, "We're going bananas without you. We miss you." These efforts have inspired The Salvation Army's Pocatello (Idaho) Outpost, where youth have started their own version of the doughnut dash.
Across the Western U.S., The Salvation Army is providing day care for children of first responders and healthcare workers at many of its Ray and Joan Kroc Corps Community Centers. One of the locations is the Suisun City (California) Kroc Center.
"Our center has closed to the general public but we're now offering emergency child care for up to 50 kids of essential personnel in the county, with a focus on the Fairfield/Suisun area," said Major Randy Hartt, Suisun Kroc Center Administrator. "It just made sense, since we already have after-school programs and things like that going on, and the size of our facility really makes it conducive for social distancing."
The Salvation Army is ensuring children—many of whom only receive meals at school—are fed. Across the West, the Army is working with school districts to conduct food distribution routes that include lunch and dinner for kids. In San Diego, The Salvation Army Kroc Center is holding a drive-thru for "Grab-N-Go" kids meals. 
Every day from 10 a.m. to noon, The Salvation Army will provide meals for kids 18 and under during the coronavirus crisis. Anyone in the community can drive-thru the Kroc Center to get a breakfast and lunch meal for each child in the car.
Technology is helping youth connect during COVID-19. Weekly videos and devotionals from Orange, a spiritual curriculum, can be accessed online here for preschool and elementary-aged kids or here for middle and high schoolers. 
SoMa Corps held Young Adult Fellowship via Zoom, during which youth encouraged and prayed for one another and shared Bible verses. In Oregon and Southern Idaho, leaders from The Salvation Army are holding virtual youth group via Zoom. 
The Cascade Division held its inaugural divisional Zoom youth group March 27. Cascade Youth Program Specialist Tasha Anderson said they were "starting small," with games, worship, devotion and prayer. The goal was to not only support youth, but support Salvation Army officers in the field–many of whom lead youth group in addition to their other roles.
"I am sure the first one will go somewhat rocky since we have never done this before," Anderson said. "But our hope is to do these weekly to give youth in the division something to do since everyone is stuck at home. We also talked about doing even more, like possible Corps Cadets…prayer meetings, Bible study and maybe even Orange Sunday school."
HOW TO HELP:
If you'd like to make a monetary donation, please

click here to make a gift.

Text 'GIVE' to 52000 to make a $10 donation to The Salvation Army. This will automatically add a one-time donation to your next mobile phone bill.

For information about volunteering, please visit

volunteer.usawest.org

.

To learn more about how to support The Salvation Army's relief efforts,

please click here

.