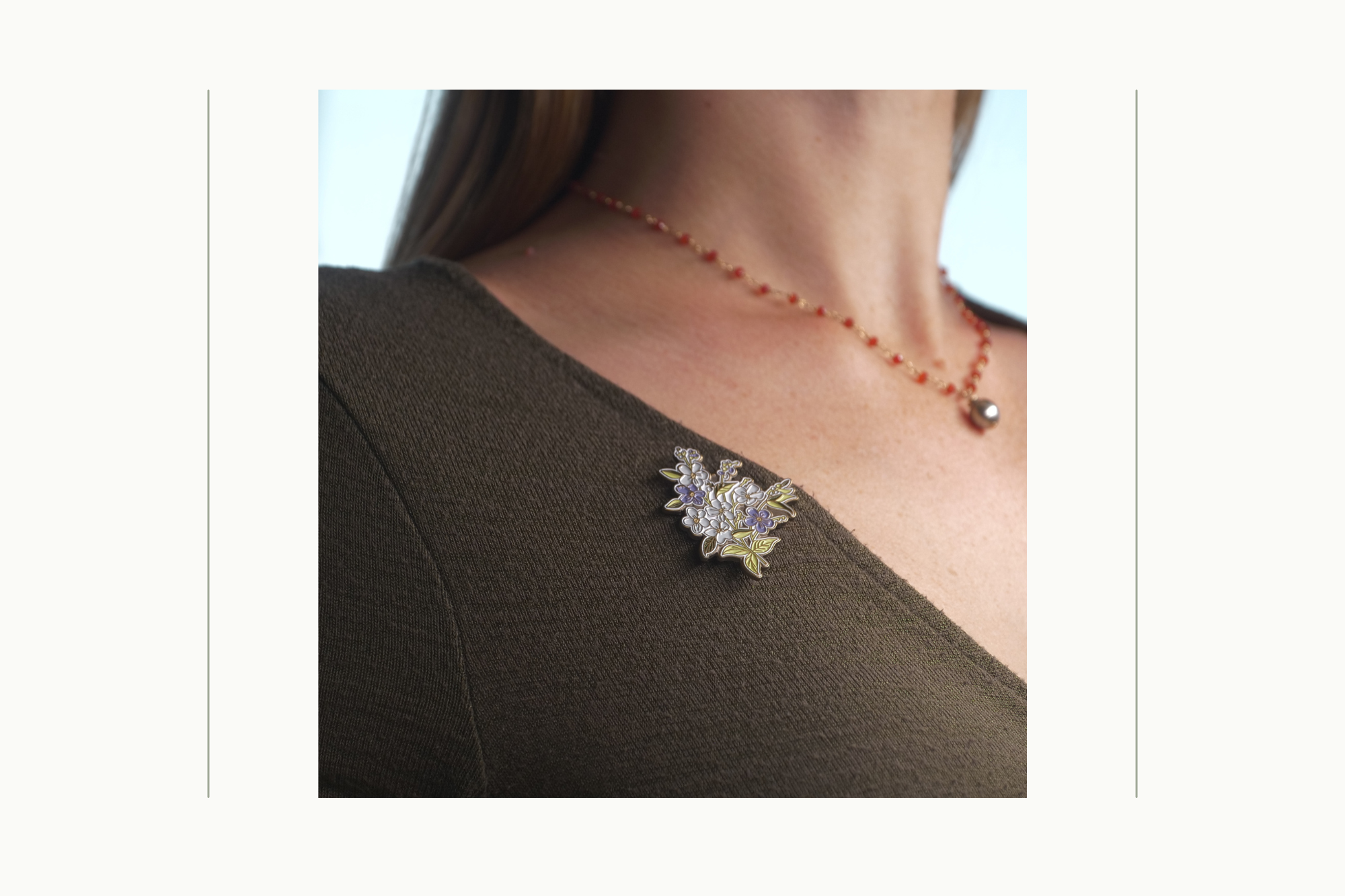 How one woman's pain led her to support others facing reproductive grief
Sometimes one person's pain can lead them on a path of service—and on a journey toward healing alongside others experiencing some of the same.
For Dr. Michaelene Fredenburg, president and chief executive officer of Life Perspectives and the Institute of Reproductive Grief Care in San Diego, California, that was exactly what happened, as she went from a scared 18-year-old to an accomplished nonprofit executive during the past 25 years.
"I was on a very different path in life, and it was really that personal experience of having an abortion that just changed everything for me," she said. "I had such a difficult time coping—and I know it's very different for each person—but for me, it was very hard, and I didn't expect that at all.
When I was able to find the support I needed, I felt very motivated thinking, 'there might be other people who are suffering in silence,' and just wanted to let them know that they're not alone."
Today, Fredenburg and her compassionate team at the Institute of Reproductive Grief Care provide education, research, expertise and support after pregnancy and reproductive loss to the more than 26 percent of individuals and families the American College of Obstetricians and Gynecologists (ACOG) estimate have suffered pregnancy loss. But it was through her work in giving back to The Salvation Army in 2016 that created a pivotal moment for their important work.
"I was invited to do some training at the [Salvation Army's] Orange County/Anaheim Adult Rehabilitation Center for men," she said. "The day spent there was very significant in a number of ways. Certainly, it's significant in and of itself, that there were people who devoted themselves to helping others who felt that this type of education would help them provide care, particularly to men.
But because this training was for their [licensed clinical social workers] and case workers, it actually provided the confidence for our organization to take a really big step that we had been contemplating before this: to seek out professional accreditation."
Today, the Institute is accredited to teach courses and training to nurses, therapists, social workers and anyone else interested in providing evidence-based grief care to those in need.
That's been especially meaningful for Major Stacy Birks and the close-knit congregation at the church at The Salvation Army Ray and Joan Kroc Corps Community Center in San Diego, where Fredenburg has joined her each Sunday for fellowship.
"I've been an officer for 30 years, and this issue just hasn't been talked about," said Birks. "But it impacts so many people."
During a recent Sunday gathering, Birks delivered a message on caring for our neighbors and noticing the needs around you. Afterward, Fredenburg patiently waited until all of the church members had finished speaking to Birks. She asked: "Is there anything I can do for you?"
Birks was astounded. "Michaelene had clearly already absorbed that morning's message and was implementing it into her life," she said. "She has blessed me with her dedication. This work is very personal to her."
Under Birks' leadership, Kroc Center Ministries recently participated in Pregnancy and Infant Loss Awareness Month for the first time in October, providing around 75 special "forget me not" pins and a memorial gift. Every single pin was taken.
But Fredenburg's positive impact has only just begun, Birks said. She believes there are "lots of possibilities" for further collaboration with The Salvation Army and for service in the future, such as workshops and support groups. The Institute's website also offers free toolkits for faith leaders to learn more about creating a safe space for hope and healing.
Still, Fredenburg said, just offering a kind word can make all the difference in your neighbor's life.
"We can all bring comfort and hope to those who have suffered a loss, whether it's today, or six years ago, or 60 years ago," Fredenburg said. "It can feel scary. And maybe we don't want to bring it up because it seems like maybe they've forgotten, or maybe it's not hurtful anymore. But they haven't—parents don't forget, and grandparents don't forget—and so to let them know that we haven't forgotten them or the children that have been lost, we can all do that."
---
Do Good:
You've probably seen the red kettles and thrift stores, and while we're rightfully well known for both…The Salvation Army is so much more than red kettles and thrift stores. So who are we? What do we do? Where? Right this way for Salvation Army 101.
Your story, your voice, matter. Join in our free course today and dive into the email workshop and related workbook to find your voice, own your story and share it with others.
Listen to a good word from the Good Word: May people see Jesus in you with Commissioner Dave Hudson.