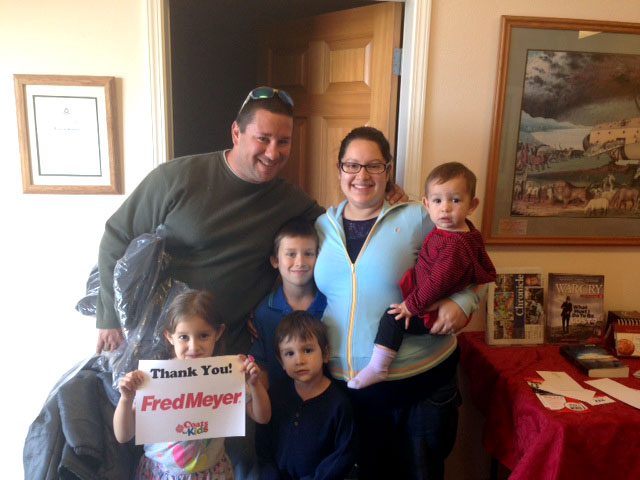 Homer kids get ready for winter
Coats for Kids distribution event takes place Homer, Alaska.
The Salvation Army's Homer, Alaska, corps held its Coats for Kids distribution on September 13.
"What a wonderful service to the community–a great help for the families," said Tina Hamm, who came to the event.
This is the fourth year Fred Meyer–in a continuous collaboration with The Salvation Army Alaska Division–is providing new coats for children throughout the state through the Coats for Kids program. Thousands of Alaska children will receive free winter coats this year at distribution events held in communities both large and small throughout the state.
"Here in Homer, we gave away 103 coats and 67 snow pants to families in need," said Lt. Christin Fankhauser, Homer corps officer.
And the families were grateful.
"As a family of six, with a new baby on the way, we are so grateful to both Fred Meyer and The Salvation Army for providing our four children with coats and pants," Elizabeth Rader said. "What a beautiful blessing!"
Another parent expressed appreciation for the timing of the event.
"Thank you so much for the coat drive," Jolene Minton said. It was really helpful for us to be able to get the kids coats before it got cold. My kids usually have to ask for a new winter coat on their Christmas list. Now, this year they don't have to. This is such a blessing."