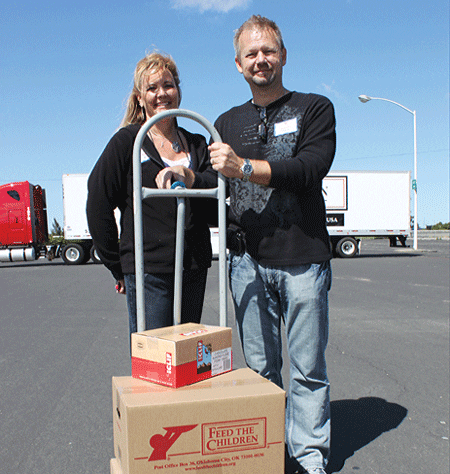 Hitting hunger head-on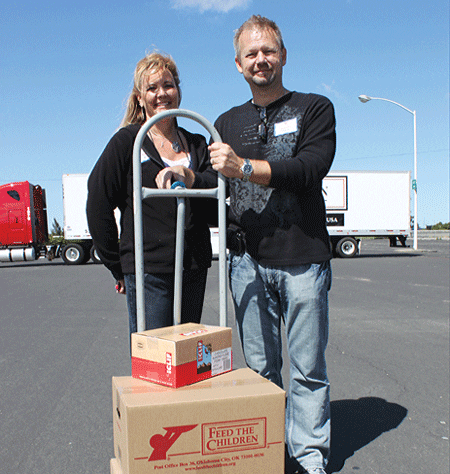 The Salvation Army of Alameda County partners with Feed The Children.
The Salvation Army of Alameda County, Calif., partnered June 5 with Feed The Children, an international hunger relief organization, for the fifth consecutive year of helping eradicate hunger in the East Bay with food and personal care boxes.
At the Oakland Coliseum parking lot, volunteers gave pre-identified families a 25-pound box of food and a 10-pound box of personal care items—each designed to last up to one week.
"This helps families who are up against it during these tough times," said Major Joe Hoogstad, Alameda County coordinator. "It's also a way to encourage people who are struggling."
The distribution is part of Feed The Children's Americans Feeding Americans Caravan, which has helped thousands of families across the country since 2009.
"This will help a lot," said Alicia, a mother of three. "We don't have to go shopping [this week], so it helps with the budget."
Major League Baseball's Oakland Athletics sponsored the delivery of the provisions, while Feed The Children purchased the food and hygiene products.
Around 50 people volunteered to help, including Steve and Kris Pyatt, who celebrated their 25th anniversary by giving back to their community.
"I wanted to do something special," Steve Pyatt said. "We've been blessed, and I can't think of a better way to help others than volunteering like this."
Hoogstad said the joint venture and working in collaboration with other agencies is valuable. "You have an organization like Feed The Children, which is able to get things donated or purchase things at a reduced cost," he said, "and you have The Salvation Army creating the manpower and getting those items out to the people."