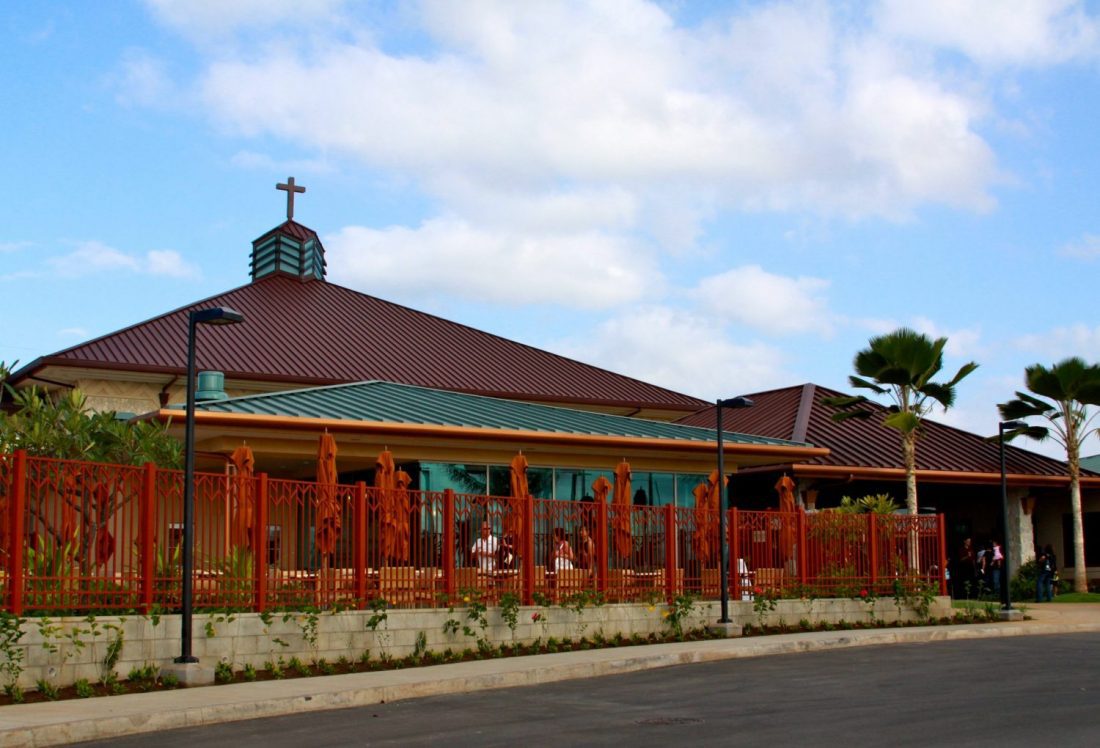 Hawaii Kroc Center signs up nearly 1,500 members
As of February 1, the Hawaii Kroc Center is open to the public. It is the largest community center in the state and the biggest of the existing Kroc Centers throughout the country—the fifth of seven to open in the Western Territory. The $133 million facility sits on 15 acres of land in East Kapolei on the island of Oahu, roughly 20 miles from Honolulu, in an underdeveloped area where the state has plans to build affordable housing for people of Hawaiian lineage.
"This is the first time a Kroc Center is being built and the community will then be built around it, rather than being built in an existing community," said Steve Bireley, the Western Territory's Kroc and community center coordinator. "The Salvation Army will now help shape the culture of the community emerging around the Kroc Center."
The Army dedicated the facility—featuring a fitness club, conference and banquet rooms for 720 guests, an early education center for 150 preschool students, a 500-seat performing arts center, an NCAA-regulation gymnasium, a 48-bed dormitory, an aquatics center and three fields—in late January before community members, donors and friends of the Army. By the end of the weekend, nearly 1,500 members had signed up.
"We always share our mission and vision and people fall in love with that," said Major Phil Lum, administrator and project coordinator since 2006, of the center's development. "When they see what we're doing and why, they want to participate and give. It's been an adventure, but the best is yet to come."
Look for full coverage of the dedication weekend and a look inside the Hawaii Kroc Center in the upcoming Feb. 10 issue of New Frontier.