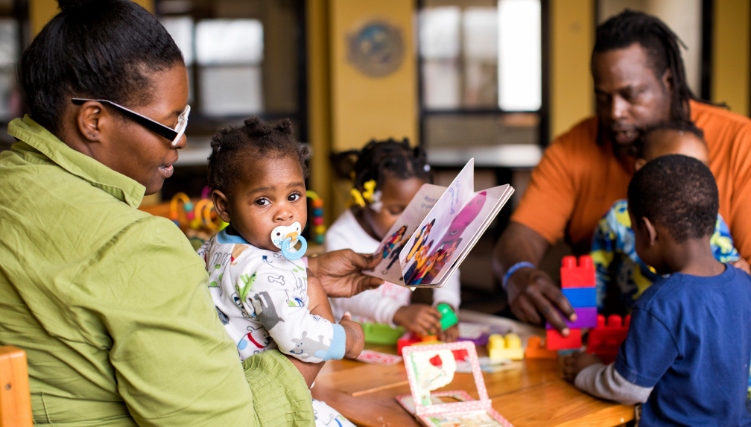 Grant allows Salvation Army to cover a year's worth of back rent for those in need
They say good things come in small packages, but they can also come in big ones. Very big. Case in point: The Salvation Army in Monterey, California,  was recently granted $2 million in rental assistance from the United Way. The monies apply to those living in Monterey County, and can help anyone who qualifies with up to 12 months back rent payment. The work supplying the grant to those who qualify will be split between The Salvation Army's Monterey and Salinas corps. 
"I've never been in a corps that has received this level of funding," said Major John Bennet, Monterey County Corps Officer. "We can actually cover a full year's rent for people affected by the pandemic. That is amazing!"
Members of the community who need to apply for rental assistance can call the United Way's 211 call center. From there, they are added into the Smart Referral Network (SRN) that then refers them to The Salvation Army.
"This funding is crucial for helping people get back on their feet," said Jenifer Miller, Director of Housing and Social Services for The Salvation Army, Monterey. "From distance learning—because parents are unable to go to work because they have to stay home with their children— to getting sick with COVID and having to manage hospital bills, COVID has affected people's earning capabilities in all kinds of ways." 
The Salvation Army has received smaller rental assistance grants, but the new funding substantially expands its ability to assist people in paying back rent for up to 12 months. There is also the possibility of providing up to three months of future rent to qualified candidates to help increase housing stability. 
"This is fantastic," said Miller. "This is not a band aid kind of solution." 
When clients from the county call into the United Way's 211 call center, they are assessed through a screening process and then passed along to The Salvation Army who helps the family get the documentation they need to qualify them for the rental payment assistance. 
The Salvation Army's caseworkers will try to do as much as they can virtually to limit the client's exposure, as well as their own, whether through showing the client how to upload the information through a phone or Zoom call. 
In the case when a client doesn't have access to a computer or smartphone, they can make an appointment with The Salvation Army location that is closest to them – either the Salinas Corps or the Good Samaritan Center in Monterey – and drop off the necessary documentation. 
The documentation includes verification of income, COVID impact, photo ID of any sort, proof of housing instability, rent verification, a W9 from the landlord and a signed document by the landlord agreeing to receive 80 percent of what the client owes.  
"The cool thing about the Smart Referral System," said Miller, "is that we can work with a client and if they need services we can't provide, we can refer them to other agencies and programs who are part of the system. It will enable us to help people more efficiently and effectively."
The funding couldn't come at a better time, with Monterey County ending the eviction moratorium on June 30. 
"This program is going to be life changing for the number of people who have been struggling for months and months," said Tracey Ediger, Divisional Grant Writer for Golden State Division. "We can make such a significant difference in people's lives. Opportunities like this, don't come around very often."  
The program has just started, and as can be expected the Army is getting flooded with referrals.  
"We have heard from a lot of people who have depleted their funds and exhausted their savings, and who are put into a position of not being sure what to do next," said Lt. Ezequiel Hernandez, Salinas Corps Officer. "This grant is going to be a great blessing for our community, and it is a good way for two Salvation Army Corps Community Centers to come together and benefit the communities we are serving." 
Hernandez also explained that this is a good way to introduce people to other Salvation Army Corps programs and make them aware of other social and youth resources that are available.  
Now that's what you call a win-win. 
---
Do Good:
Interrupt the free flow of junk (e)mail with something

good

.

Get the Do Good Digest

. Join 23k+ people who

care

and get weekly inspiration sent right to your inbox.

Get support from moms who are right there with you.

Join the Caring Moms Collective

and find

a place of low-pressure, high-encouragement love anytime you need it, whether you know it or not. Get in the group today at caringmagazine.org/moms.

Have you ever found yourself wanting to volunteer but unsure of what to do or how to go about it? Here's the key: You can make an impact in the Fight for Good with whatever time and skills you have. Whatever your interest, there is a

you-sized

need for goodness in the world.

Get the guide on How To Be An Impactful Volunteer

with 9 habits to make a difference when giving back.