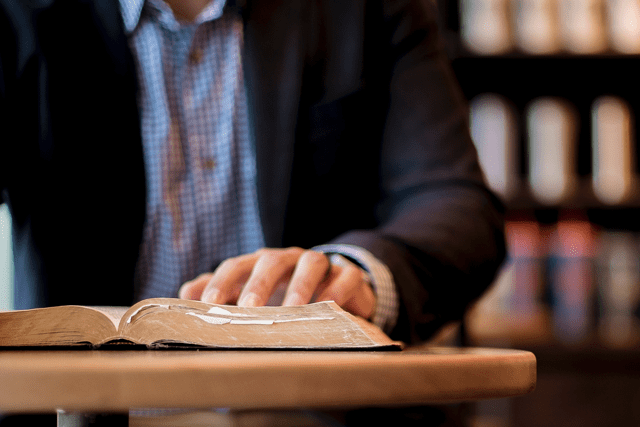 Good and faithful
By Joshua Sneed, Captain –
We drive the same roads from here to there each day, then park and lock our cars. We walk in, and we preach the word of God—with power. The joy of the Lord is our strength. We plead the blood of Jesus.
"In the same way, let your light shine before others, that they may see your good deeds and glorify your Father in heaven," Christ said in Matthew 5:16.
Our hours of preparation, invitation, revelation and illumination are sincere in every word and action. This is not for glory, nor fame. Humble service is the name.
The kingdom calls and chooses saints to give up many comforts, all to aid God's work on Earth. Any soldier—and certainly every officer—must remember the day when self moved out and the Lord moved in. I thank Christ Jesus our Lord, who has given me strength, that he considered me trustworthy, appointing us to his service (1 Tim. 1:12).
The spirit's art comes with the calling. The spirit draws upon our pages. The spirit draws attention to redemption. The spirit draws deepness from our depths. The spirit draws us into crazy places and weird situations.
Again Jesus said, "Peace be with you! As the Father has sent me, I am sending you" (John 20:21). Jesus said it twice: Peace be with you. And then he said something like "take this peace outside, give it to as many people as you can and don't lose patience. They need you."
The evidence is not our works. It's hidden in the secret places, deep within our hearts. God planned ahead for this one. "Examine yourselves to see whether you are in the faith; test yourselves. Do you not realize that Christ Jesus is in you—unless, of course, you fail the test?" (2 Cor. 13:5).
And on the day our physical bodies carry us to their limits, and we are promoted to the rank of Glory, we will be able to see those blessings for what they are—fuel for the fight. Mercy for the moment. Gifts from God.
Behind us now are the joys of commissioning, new appointments and proud accomplishments. The trials weren't the road to heaven—just bugs against the window. Every frustration and disappointment, each regret, and all the failed tries—just bugs against the window.
When the work is done, we hear the invitation: "Enter, good and faithful one."
It was a time too brief a moment for anyone to measure. And we'll have lived that moment well.