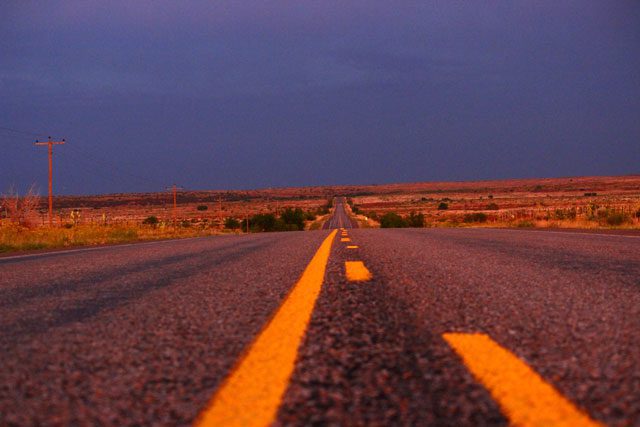 Ministry on the road
Golden State reaches out to communities without corps via Mobile Ministries
By Stacy Birks, Major – 
After noticing the need for outreach to cities without corps, the Golden State division—led by Lt. Colonels Steve and Marcia Smith—created Mobile Ministries in 2011 to provide holistic ministries and spiritual leadership throughout the division.
"In the Golden State Division there are many small communities that are not of the size to warrant a full corps operation. Many of these communities are served by our Service Extension department providing safety net services such as emergency food, clothing and shelter," Steve Smith said. "The mobile ministries program now adds a ministry component to these services utilizing a 'circuit rider' officer so that multiple locations can be served."
Captain Jennifer Cortez was appointed as the Mobile Ministries officer in June 2012. Cortez leads Bible studies, worship services, women's ministries, Sunday school for children, and Community Care Ministries all without a building.
She loads up her minivan with a sound system, table, chairs, drinks and food donations, and ministers to the small communities of the Central Valley including Kingsburg, Reedley, Selma and San Joaquin. The meetings take place in homes, driveways, under trees, in playgrounds of apartment complexes, and most recently, a community room in the public library.
"The Lord is saving souls every day, restoring people, and adding names to the book of life," Cortez said.
Within the first two years, she visited 6,385 people, resulting in over 2,000 adults and children deciding to follow Christ.
The program is also important in these communities because it's providing opportunities to worship and learn about God, while serving people who otherwise could not attend church meetings due to work, lack of transportation, and economic status.
"This ministry is important," Smith said. "This way, we can reach people for Christ without the cost of infrastructure. We hope to expand this program in three or four different regions in the division; the opportunities are limitless."
Cortez is praying for a building in Selma, adjacent to the Service Extension Center, where people can meet regularly. As the ministry expands, she said the communities she serves "will recognize that The Salvation Army is not only a social service provider, but also evangelical."
In an attempt to double the Army's impact, a second officer was appointed to lead Mobile Ministries in another part of the Golden State Division. Captain Maria Ramirez received her "Marching Orders" and reported for duty in July. After shadowing Cortez for a few weeks, Ramirez began reaching out to communities near Salinas, including Castroville, Gonzales, Soledad and King City.