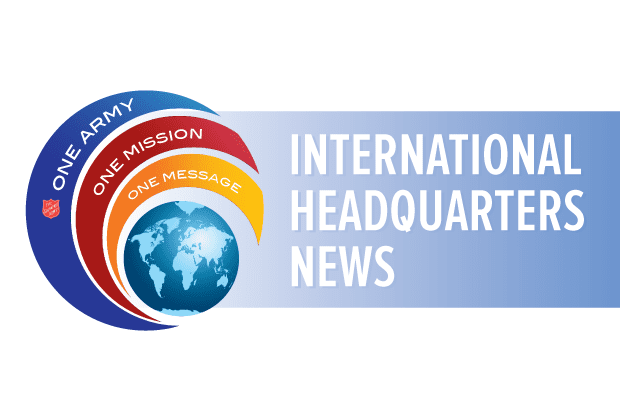 Participants sought to join Global Conversation
By Emily Pilborough –
More than 200 delegates will convene to discuss big questions facing The Salvation Army at the Global Conversation gathering in Orlando, Fla.
The event is not exclusive, and features online blogs and forums offering Salvationists, employees and friends around the world an opportunity to be part of the conversation at www.salvationarmy.org/globalconversation.
The three-day event begins on March 26, in conjunction with the 2014 USA Salvation Army Conference for Social Work and Emergency Disaster Services.
General André Cox will lead a time of prayer as part of the Worldwide Prayer Meeting (WWPM), and participate in group discussions on Thursday.
World President of Women's Ministries Commissioner Silvia Cox and World Secretary for Women's Ministries Commissioner Nancy Roberts will also be participating in the discussions.
Global Conversation delegates will discuss 12 important questions facing Salvation Army ministries that seek to "serve suffering humanity" in the 21st century, each of which will be considered at a 90-minute workshop.
Papers and responses will be uploaded to the Global Conversation website as they are being presented, enabling people around the world to join in the conversation by posting questions, comments or stories to the live blog. Video footage of the sessions will be added to the website as soon as it is available.
Questions under discussion include: "What does fullness of life (full salvation) mean in the 21st century?," "Can we 'save souls' while 'serving suffering humanity?'" and "How can we develop and sustain a Christian character in Salvation Army institutions and programmes?"
Online participants can add their voices to the live feedback facility on the Global Conversation website or through Twitter, where specific hashtags have been assigned to each discussion. See the website for more details and to set up reminders for when sessions are going to start.
The Global Conversation will close Friday morning with a plenary session led by the General. This session will include the sharing of reflections from the workshops and through online interaction.