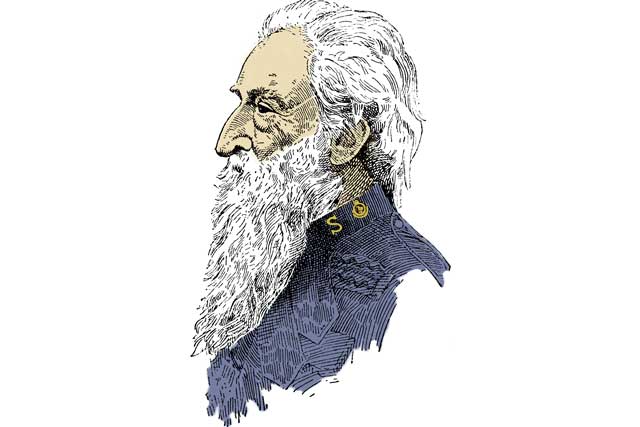 General William Booth and the 'I'll Fight' address
On May 9, 1912, Salvation Army founder General William Booth gave his final, most distinguished address to a packed crowd of 7,000 Salvationists at the Royal Albert Hall in London.
Booth's final words sum up the heart of The Salvation Army's mission and vision and his own 60-year ministry.
"While women weep, as they do now, I'll fight; while children go hungry, as they do now I'll fight; while men go to prison, in and out, in and out, as they do now, I'll fight; while there is a poor lost girl upon the streets, while there remains one dark soul without the light of God, I'll fight, I'll fight to the very end!"
Three months after this speech in August 1912 at the age of 83, Booth would be "promoted to Glory" from his home in London. The Army announced, "The General has laid down his sword." More than 40,000 people attended his funeral, including Queen Mary.
Booth helped establish The Salvation Army in 58 countries and colonies during his lifetime. It has been estimated that he traveled approximately five million miles to serve those in need and preached 60,000 sermons around the world.
Today, more than 150 years later and with worldwide support, The Salvation Army continues to share the good news while "doing the most good" to meet the needs of the hungry, the homeless and the hopeless. Its ministry touches millions of lives every day. The Salvation Army is currently active in 127 countries, and is preaching the gospel in over 180 languages. The sun never sets on the work and ministry of The Salvation Army.
The Salvation Army is still putting up a fight against sickness, poverty, hunger, substance abuse, domestic abuse, slavery, loneliness, misery and spiritual affliction. Booth's passionate lifelong fight and final address have been inspirational for Salvation Army officers, employees and volunteers in Doing the Most Good for those in the most need each day.