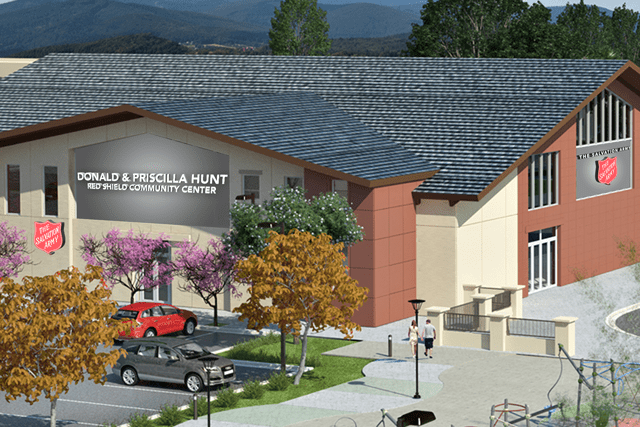 Donor commits $7.5 million to Salvation Army
First installment of Hunt family pledge made
In keeping with the wishes of her late husband, real estate entrepreneur Donald Hunt, Priscilla Hunt has directed the first $750,000 installment of what will eventually be a $7.5 million gift to The Salvation Army. The gift will provide critical support to major Salvation Army capital campaigns and increase the organization's ability to provide services to communities across Southern California.
"Donald and Priscilla Hunt are an inspiration to us," said Lt. Colonel Kyle Smith, Divisional Commander in Southern California. "What a legacy Donald Hunt is leaving to those in need. This gift will help The Salvation Army transform many lives. We are humbled by the Hunt family generosity and so thankful for their gift."
The Long Beach Corps and Community Center–renamed the Donald and Priscilla Hunt Red Shield Community Center–will be a state-of-the-art center that includes a multi-purpose auditorium, athletic soccer field, gymnasium and fitness center, basketball courts and classroom space where children and families of an underserved community will have access to after school programs, art, music, sports and a variety of other life enriching activities. In addition, the expansion includes a drop-in senior center, health and nutritional programs for all ages and increased services for homeless veterans.
The Hunt Family gift will also strike a blow against homelessness when the Donald and Priscilla Hunt Apartments are completed on the campus of The Salvation Army Bell Shelter. These apartments represent a re-imagined response of "housing first" to combat the growing homeless crisis in L.A. County. When opened in early 2018, these 65 affordable and permanent supportive housing units will give formerly homeless individuals, many of them veterans, a new future and a path toward hope.