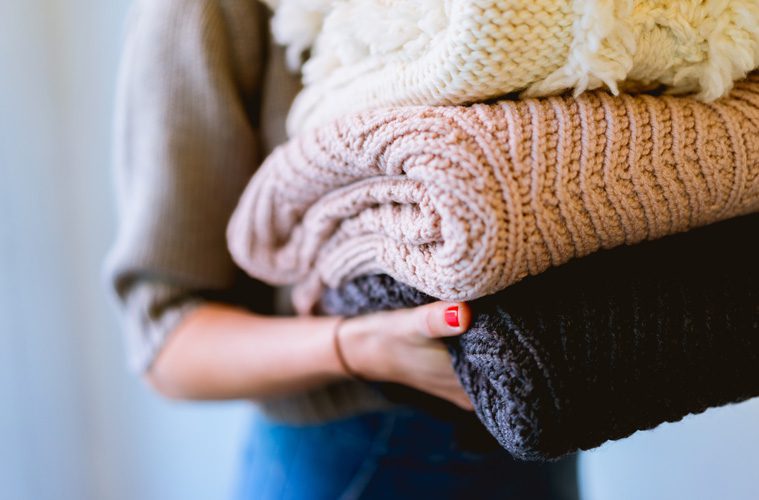 5 ways to do good with your spring cleaning
March is here—bringing spring with it. It's a time when many of us go into spring cleaning mode, making checklists of things that need to be done to declutter, clean and organize our homes. But there are also many ways to do good and give back in the process.
So before you go through your closets to downsize your clothing load or get ready to throw away old paperwork, keep these ways to do good during your spring cleaning in mind.
Recycle everything possible to help the environment
A big part of decluttering includes getting rid of old sheets of paper, random knick-knacks and damaged or worn-out things you no longer have any use for. While there's some loose items you may be able to donate, the first instinct for many would be to throw the remaining things away. But those paper shreds, empty shoe boxes and dead batteries can be recycled.
By doing this, you are ensuring more items don't end up in America's many landfills—many of which are filling up quickly. Many paper, cardboard, aluminum and glass goods can be put in your normal recycling bin for curbside pickup. You can dispose of E-waste, like old cell phones and computers, batteries and more, at community E-waste collection events.
While recycling may take a little more effort and time, the benefits are well worth it.
Give used books another chance at life
As you make piles of books you and your family no longer need, consider making bundles of them to give back to local shelters, Veterans Affairs centers, hospitals or community outreach programs to promote literacy in your community.
If you have any additional books left, you can also give them to your local library. Those books that brought you joy, can now bring others the same—while instilling a love of reading—instead of being simply thrown away.
Set aside professional attire when packing up clothes to donate
While emptying out your closet of the clothes you no longer want or need, sort through it and set aside any professional attire to donate to programs working to get people employed.
Their clients may be able to use the clothing to wear for job interviews, and it may just give them the confidence they need to make a good first impression and get the job they need to provide for themselves and their families.
Look through kitchen pantries for extra food to donate
When organizing your kitchen pantries, set aside any excess non-perishable food items to donate to a local food bank or soup kitchen. The food these programs distribute may be the only meal some people have in days. So instead of letting it go to waste, give it back to others in the community going through a rough time.
Have a garage sale for a good cause
Save any remaining items you are looking to get rid of to sell at a garage sale for a good cause. Donate all proceeds to charitable causes or organizations in your community that you are passionate about. Donate any goods left over from the garage sale directly to a local Salvation Army Family Store to help others get back on their feet.