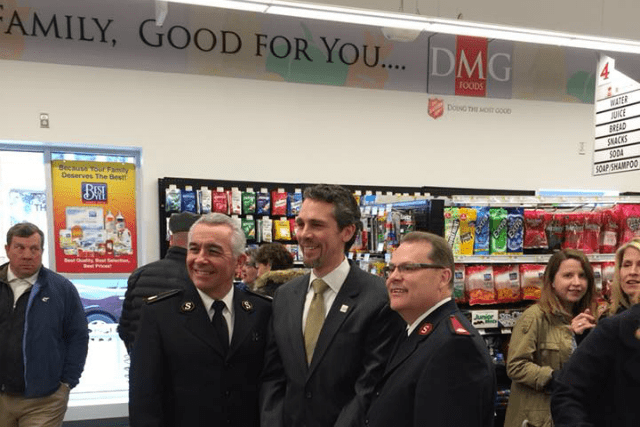 Salvation Army's DMG Foods opens doors to public
Program is one of the first in the U.S. to combine social services with a traditional grocery shopping experience.
To commemorate the opening of The Salvation Army's first grocery store in the U.S., more than 100 local and national stakeholders attended the grand opening of DMG Foods today in Baltimore, Maryland.
Baltimore Mayor Catherine Pugh—who launched an effort last spring to attract new grocery stores to the city—was among those in attendance, along with Salvation Army USA Southern Territorial Commander Commissioner Willis Howell, BGE and The Harry & Jeanette Weinberg Foundation.
Named for The Salvation Army motto "Doing The Most Good," DMG Foods will provide fresh and affordable produce to 1,200 families annually and create at least 15 jobs within the community. Inside the 7,000 square-foot store, you'll find a butcher shop, a deli, ready-made foods such as rotisserie chickens, a bakery and a dairy section.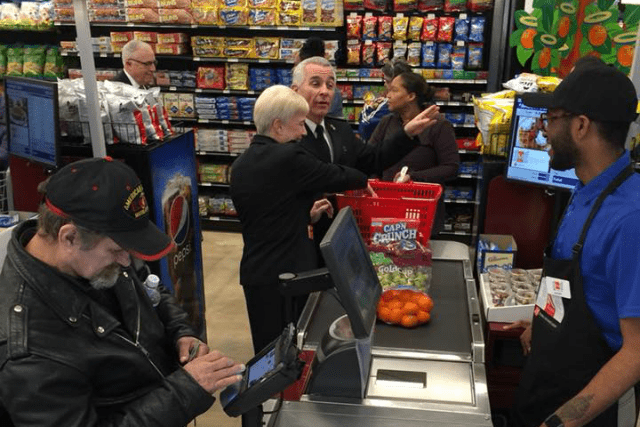 The Salvation Army of Central Maryland worked with the Baltimore Development Corp, The Baltimore Food Initiative, and The Maryland Food Bank to design the concept.
This store is committed to offering exceptional value to the public through its weekly ads and loyalty program. In addition to in-house savings, customers that self-identify as government assistance recipients, via online or kiosk registration, qualify for complimentary food items, once a month.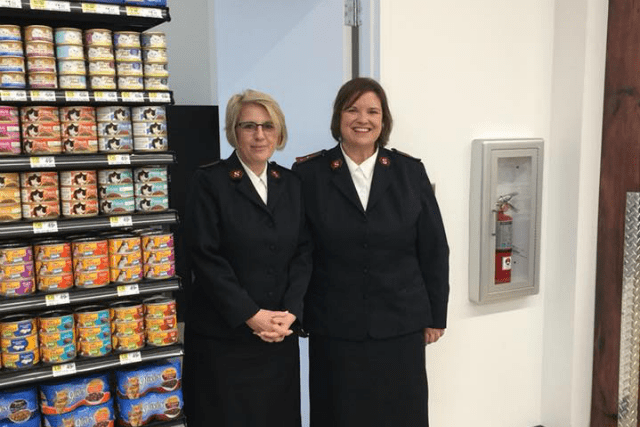 According to US Department of Agriculture, in 2014 the average Maryland resident receiving SNAP (Supplemental Nutrition Assistance Program) benefits receives $119.89 per person, per month—which is less than $4 a day. The goal of DMG Foods is to double the amount of food that clients can purchase with SNAP benefits.
DMG Foods will also provide a five-week workforce development program for citizens seeking employment. After providing these individuals with training and hands-on food retail experience, a case manager will assist them with job placement in Baltimore. Ultimately, DMG Foods will give these local residents an opportunity to develop new skills and gain work experience, which in turn will improve their financial welfare and instill a sense of pride and self-worth.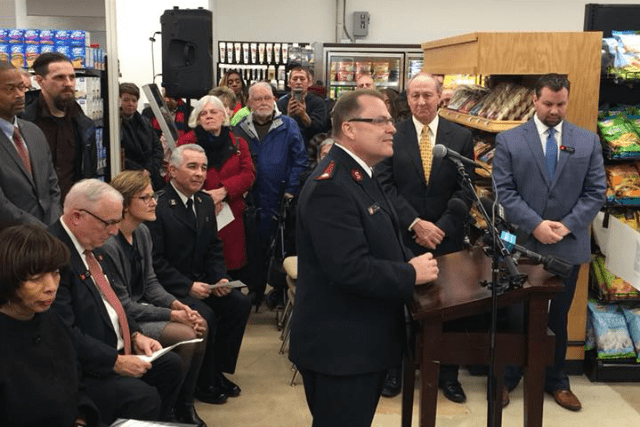 After the ribbon cutting ceremony, DMG Foods, which is located at 400 E 29th St, Baltimore, MD 21218, officially opened to the public. Hours of operation are Monday – Saturday, 7 a.m. – 7 p.m.