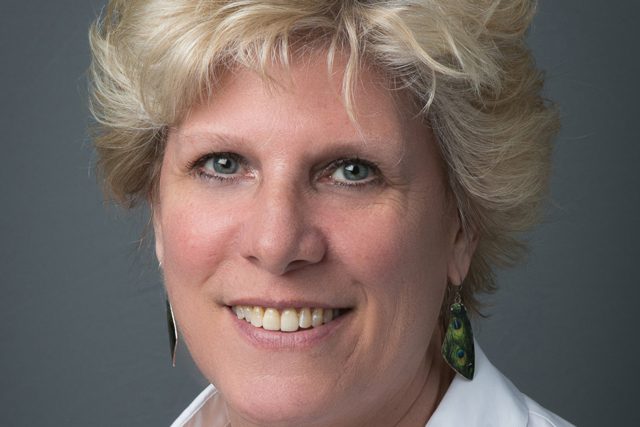 Direct mail: alive and kicking
New territorial direct mail marketing director steps in to help reshape the foreseeable future of fundraising.
Neuroscientists at the National Institutes of Health observed in the early 2000s that making a charitable donation lights up the midbrain, or "pleasure region" of the human brain.
A direct mail marketing appeal, in a sense, models that act for the donor, by encouraging it again and again. The reader begins to envision the donation, and in doing so, begins to experience this pleasure.
Unsuspectingly or not, nearly every nonprofit relies on this connection, and while direct mail marketing has never been a sexy term, Karen Woods will attest—it's still the single best way to fundraise.
As The Salvation Army's new territorial direct mail marketing director, Woods swears by the tried and true snail mail method to snag new supporters and deepen relationships with existing ones. But like any longstanding approach, it's subject to change and can't afford to stagnate, especially in the face of higher production costs (namely postage) and a more competitive nonprofit sector—not to mention an increasingly digitally savvy donor base. When you consider the average 75-year-old donor's inevitable phase out, and that handwritten checks project to be virtually nonexistent as soon as 2020, the future of direct mail marketing appears hazy. But Woods has other ideas.
"Direct mail isn't going anywhere. It still brings in more money than any other fundraising tactic," she said. "But we can't sit around anymore looking in the rearview mirror. We have to be a lot more proactive. We have to think about where we want to be in three to five years and actively work with the vendors to get there."
A good starting point, she said, is knowing exactly who The Salvation Army's donors are. For this, Woods utilizes a dashboard of metrics containing information on the age of donors, where they live, the average size of their gifts and the overall retention rate. For instance, 73 percent of the 50- to 80-year-olds that donate to The Salvation Army give offline.
"We need to be taking all of this data and using it strategically and tactically," she said. "We used to just throw hundreds of pieces in the mail and we used to get a decent response rate and acceptable return on investment back. Now we have to be more strategic."
In her new role, Woods will work with each division to facilitate sharing of best practices; to increase transparency of results across divisions; to help divisions collaborate for better results and economies of scale; and to identify trends and how to affect and capitalize on them.
"We're a resource to divisions," she said. "I just give them my view and then they can decide on how to move forward."
For The Salvation Army, Red Kettle season is the most lucrative time, but December comes but once a year, and it's crucial to nurture support year-round. This, Woods said, underscores the importance of developing more sustainer programs, or gift programs that allow donors to give automatically on a recurring basis. For the donor, the one-time transaction simplifies the donation process—they set the gift amount and frequency just one time. Nonprofits meanwhile, benefit from more consistent revenue, a lower cost per dollar raised (CPDR), and "long term, loyal donors that you will spend less money on over time," she said.
Also on the docket for Woods is helping divisional personnel employ a multi-channel approach, alongside the territory's Director of Digital Strategy, Angela McIntosh. Woods points to the "seven times factor" in marketing, which estimates you have to see an ad seven times before acting on it. Those seven times, she said, can be a combination of impressions from direct mail, social media, videos and emails. Enacting this approach thereby accelerates the amount of time it takes a prospective donor to reach seven.
"Direct mail marketing is never going to go away," she said. "It's going to be one of those seven touches that donors are going to need to see before they make their donation or give their support. What we do a lot is put URLs in the direct mail piece…So going forward, more of the donations are going to be made electronically, but you're still going to need to mail, and they're going to work together."