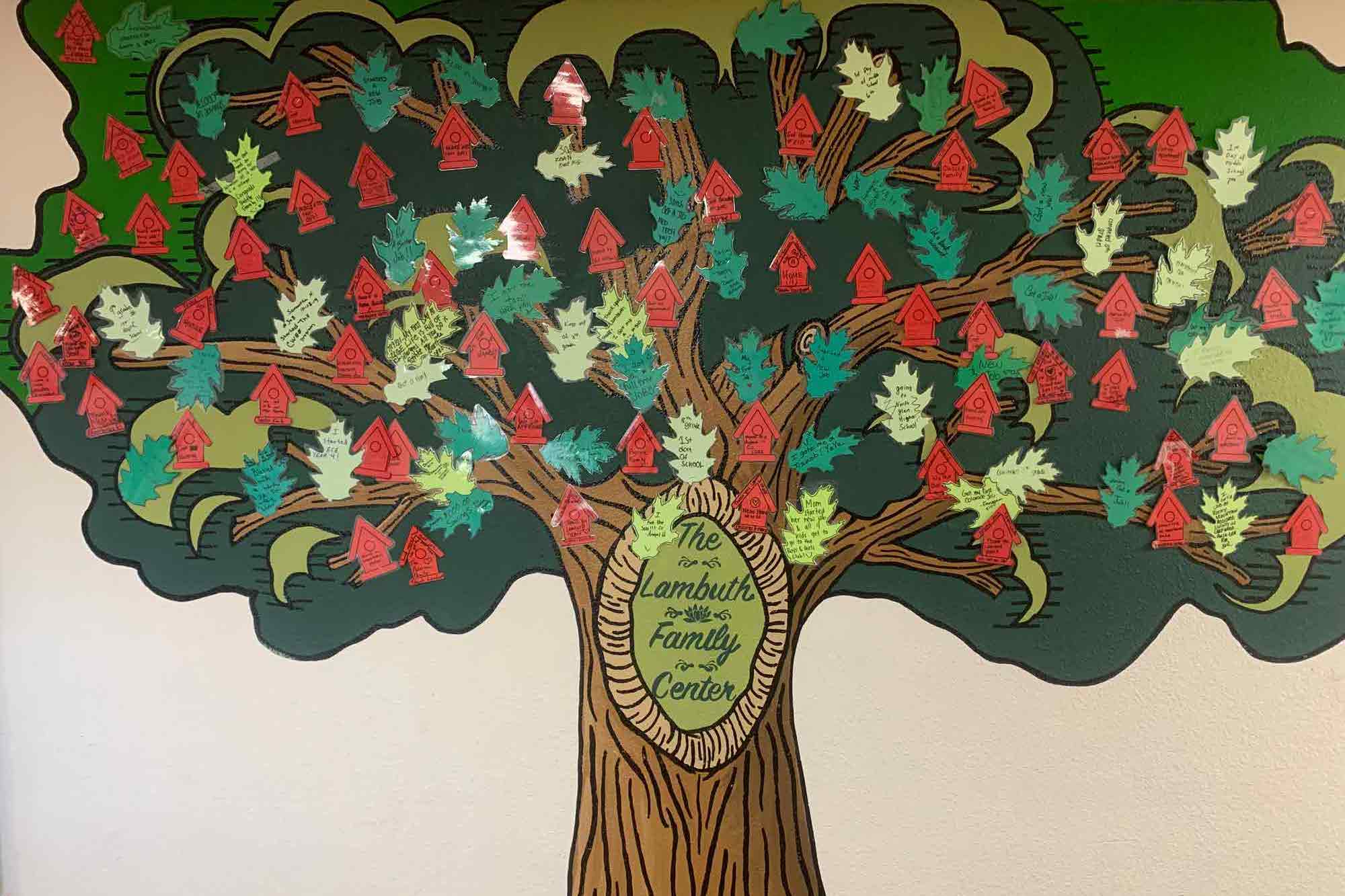 In Denver, The Salvation Army gets $5 million to help families exit homelessness
When Salvation Army Denver Metro Social Services Director Kristen Baluyot received the email invitation to apply for a grant from The Day 1 Families Fund, she said she initially thought it was spam.
Unfamiliar with the fund, Baluyot said she forwarded the email to the IT department to verify its validity. Once confirmed legitimate, she found The Day 1 Families Fund, launched in 2018 by Amazon founder Jeff Bezos, issues annual grants to organizations on the frontlines of helping families experiencing homelessness. In the last five years, the fund awarded more than $500 million to expand programs and services helping families achieve housing stability.
"It was quite surprising that the foundation discovered the work we're doing and thought it would be worthwhile to approach us," she said. "We submitted the request for the full amount, and to our great pleasure, we are receiving the full amount."
The Salvation Army in the Denver metro area received a $5 million grant, and was among 40 organizations chosen in 2022 for grants totaling $123.45 million.
"We are deeply humbled by the support of the Day 1 Families Fund," said Salvation Army Intermountain Divisional Commander Major Mike Dickinson. "This grant will help us meet the increased demand and continue our track record of rehousing families."
A significant portion of this one-time grant, Baluyot added, will help The Salvation Army support families by quadrupling the capacity at its short-term family shelter, the Lambuth Family Center.
While the center currently serves up to 20 families at any given time, it's projected to break ground on a new facility in spring 2023 that will expand program capacity to 85 families.
By implementing a housing-first model alongside trauma-informed case management, the Lambuth Family Center helps families address and eliminate barriers preventing them from securing stable housing.
Guided by the belief that people need to focus on basic necessities, like food and shelter, before addressing less critical issues, a housing-first approach is "based on the understanding that client choice is valuable and that exercising that choice is likely to make a client more successful in remaining housed and improving their life," according to the National Alliance to End Homelessness.
Baluyot said it's because of these strategies that the center has the highest permanent or stable housing outcomes in the Denver metro area for family shelters. By providing "the highest quality of services" and "the greatest amount of dignity" for families experiencing homelessness, Baluyot said people in their care feel empowered to change their lives.
Prior to the pandemic, 96 percent of families who entered the program exited to permanent housing within 90 days, Baluyot said, noting how additional employment and life skills resources help clients find fixed incomes often needed to apply for housing.
"Our ultimate goal is to end people's homelessness with whatever means it takes," she added.
Funding will also help support The Connection Center, a case manager-staffed call and referral center, by expanding it to 24-hour accessibility and increasing financial assistance offered through the short-term rental assistance program, Housing Now.
"We really pride ourselves on our success and the ability to be able to change lives," said Lambuth Family Center Program Director V Skiffer. "We try to model what's called a family environment to create that dynamic where people feel like they're at home, even though they're not."
As a low-barrier shelter, families staying at Lambuth aren't required to attend case management but are rather encouraged to do so. "We have monopoly[-like] money, that's called 'Lamb-bucks' and if they attend case management, then we incentivize them," said Skiffer. With "Lamb-bucks," clients can shop at the center's store, get gift certificates and more.
In 2023, the center also hopes to incorporate a program addressing youth violence as well as an on-site therapist for clients. "We're trying to pilot these programs to see what's going to work and what's not going to work in order to help us to provide the best care that we can to these families," said Skiffer.
"We want to be able to serve people and give them that dignity and that respect," she added. "It feels really good to know we're not only doing God's work, but we're getting people to a point where they can feel self-sufficiency and they can feel hope."
---
Do Good: