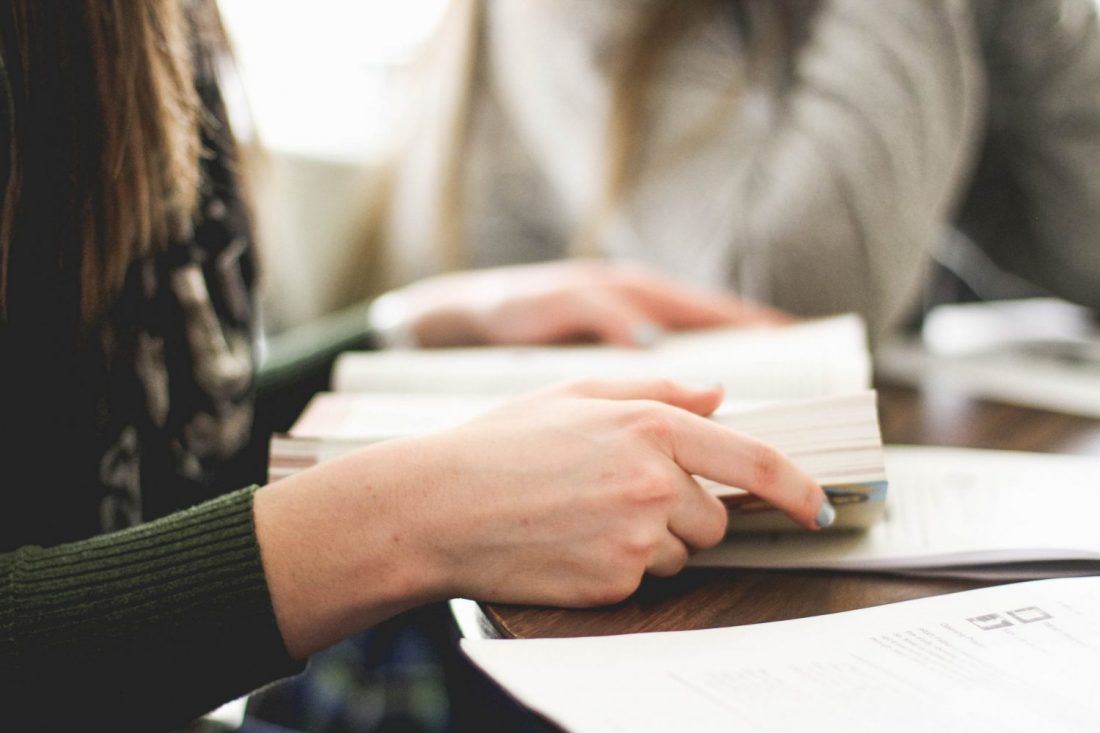 Community: Designed for everything in between
A Scripture study from Caring, part four of four.
Between the lines
Read what Scripture says in Acts 2.
Beyond the surface 
In Acts 2, we read about the growth of the church. "Every day they devoted themselves to meeting together in the temple, and broke bread from house to house. They ate their food with joyful and sincere hearts, praising God and enjoying favor of all the people. Every day the Lord added to their number those who were being saved." (Acts 2:46-47). The church grew because of the relationships that were being built. 
It hasn't always come naturally for me to open my home up to people. For years, I felt like my home wasn't good enough, and believed that it needed to be perfect to have people in it. I could pick apart anything: It was too small, never clean enough, people won't like my snacks, and so on.
It is only within the last couple of years that I have been challenged spiritually to make my home a place of refuge and comfort for the people I know. In the last two years, I have been intentional to open my doors and let people see the flawed and messy contents of my life, and let me tell you: God has used my willingness to build a community.
Sitting at my dining room table, friendships have bonded deeply, theological discussions have been had and relationship advice has been shared. Not only has God blessed me with friends who feel like family, he has allowed me the voice to be a mentor to younger women. 
Many evenings our chit-chat is mindless. We talk about the shows we're watching. We catch up on school, work and the mundane. Then, when life seems to go off course, there we are at the table, wiping tears and sipping tea. What I have learned is that community is established in the ordinary. 
In Romans, Paul writes, "I long to see you so that I may impart to you some spiritual gift to make you strong—that is, that you and I may be mutually encouraged by each other's faith" (Rom. 1:11). While Paul's words are a sentimental greeting, it doesn't take away from his desire to be with them. He desired to share words of encouragement and faith stories so that they can all grow. When we participate in relationships of this nature, the reward is two-fold, and Paul knew that. His writing implies that both parties will be blessed by sharing their faith.  
I can tell you that every person who has sat across the table from me in my kitchen, has participated in a faith conversation. And, each time we talk about our faith, each one of us has grown. I count it a blessing to openly talk not only about God's Word, but also about God's work in our lives. Moreover, I thank God for the work he is doing in my life to build my community. 
Between the lines
When you think about your own community, what does it look like? Do you spend time breaking bread and sharing faith with one another? 
It can be challenging and terrifying all at the same time to open your home and life to others. 
As you consider where you are in this season of life, where do you have some room to let people into the ordinary? 
Are you a work-from-home mom that can host a play group? Are you retired and know of other retired people in your neighborhood that might need some friends? Perhaps your co-workers need some space; can you throw some soup in a crockpot before you head out the door in the morning and invite them over for dinner after work? 
I can promise you, people will overlook the little things you're insecure about in your home if they feel they are welcome there.  
Put on some coffee or tea and just open the space. If you're not sure where to start, google "IF:Table" as it is a great resource that can ease your pressure. Don't let your insecurity prevent you from finding your community in the ordinary. 
If you feel like God is calling you to do more for your community and asking you to be the bridge where people find a place to belong, be faithful to that calling. 
Write out your next steps to breaking bread with the people God is calling you to. If you're not sure, pray about it. Ask God to lead you to where you should be creating community. Ask him to open doors, soften your heart so it's responsive, and guide your initial steps. 
Our society doesn't foster togetherness well, but as we talked about in week one, we were designed for it. We must retrain ourselves to seek out opportunities to be together. 
Sign up for the Do Good Digest, our weekly newsletter, and stay tuned for a new study.
---
Do Good: