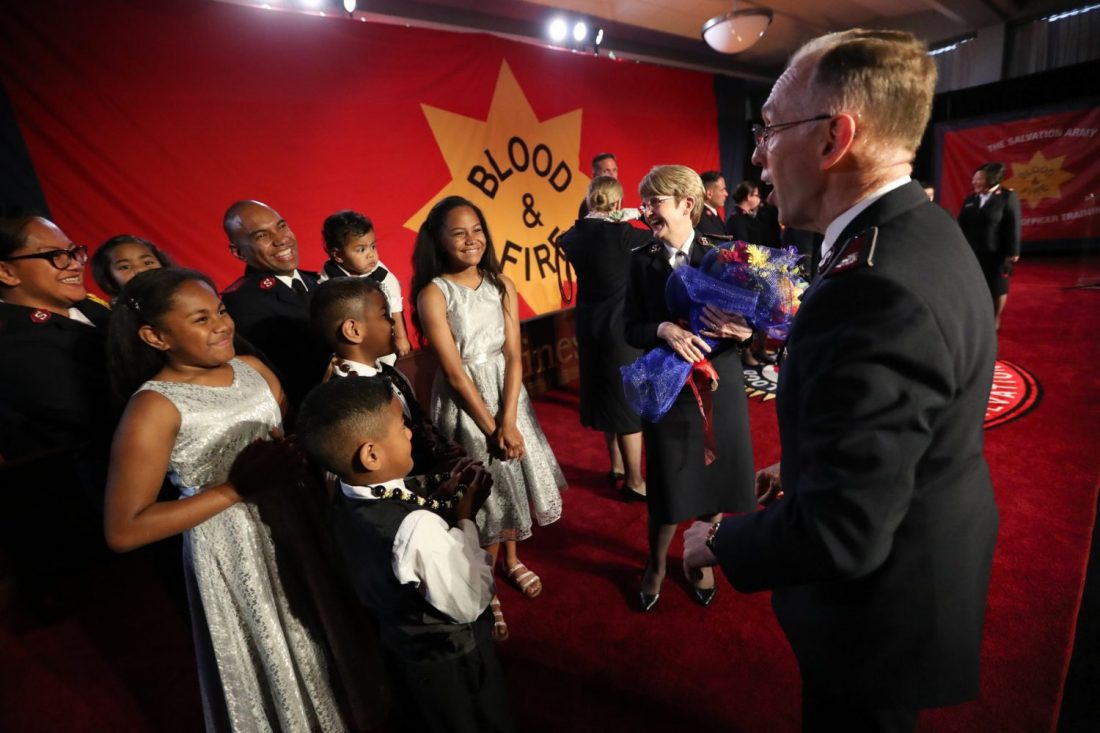 Commissioning: A 2020 recap of the online events
The Western Territory held its first virtual Commissioning weekend June 13-14, a result of its ongoing adaptation to the coronavirus pandemic and widespread "safer at home" guidelines.
Yet despite the differences 2020 brought, the traditional highlights remained—and the West gained 10 Salvation Army officers in its ranks. 
In the week leading up to the events, the Messengers of the Kingdom each shared what they love most about The Salvation Army and signed their officer covenant. 
The two-day online event, themed "We Believe," centered on the making of new officers and the session verse: The coming of the Kingdom of God is not something that can be observed … The Kingdom of God is within your midst (Luke 17:20-21).
JUNE 13
Encore!—the West's celebration of youth achievements in music and creative arts—was an online showcase of select solo performances, allowing viewers to tune in to various categories including percussion, piano, vocal, brass, drama monologue, guitar and ukulele, and dance. No singing company performances took place due to social distancing mandates.
We Believe, a virtual worship night, brought Salvationists and friends together throughout the West—and the world—through music and prayer. Atheist-turned-Christian author Lee Strobel gave a message, and Cadet Paul Chisholm shared his testimony. Territorial Commander Commissioner Kenneth G. Hodder held an interview with an Encore participant Adelaide Lyons whose performance of "Count Your Blessings" went viral, reaching 1 million views.
The late-night young adult activity was a virtual escape room challenge—Mission 1865—which brought youth together in real-time via Zoom to unlock 14 rooms by solving cryptic clues. Youth worked on teams with others from their division.  Each correct answer led to the next clue. After about an hour, the team from California South claimed the keys and emerged victorious.
JUNE 14 
In a Commissioning, Ordination and Appointment Service like none other, National Commander Commissioner David Hudson brought the message and Kenneth G. Hodder challenged the Western Territory in his last public meeting as territorial leader just as he did at his installation.
"The focus of our ministry has not changed. It is still not about you. It is still not about me. It is still not even about us," he said. "It's about Christ and him crucified….Our charge is to declare that message to a wounded world—and for that every single Salvationist is an essential worker.
"Let us resolve that our compassion will always echo our convictions, our deeds always reflect the doctrines we profess and that we will always ground ourselves in Jesus Christ and his gospel," he said. "Wherever we are today, let every one of us say, 'use me Lord.'"
Following their ordination, he presented the Messengers of the Kingdom with their first appointment as Salvation Army officers. Then, as a 2020 answer to the typical lobby fellowship of the traditional celebration, the five divisions receiving new lieutenants held Zoom events with them, loved ones and future corps members.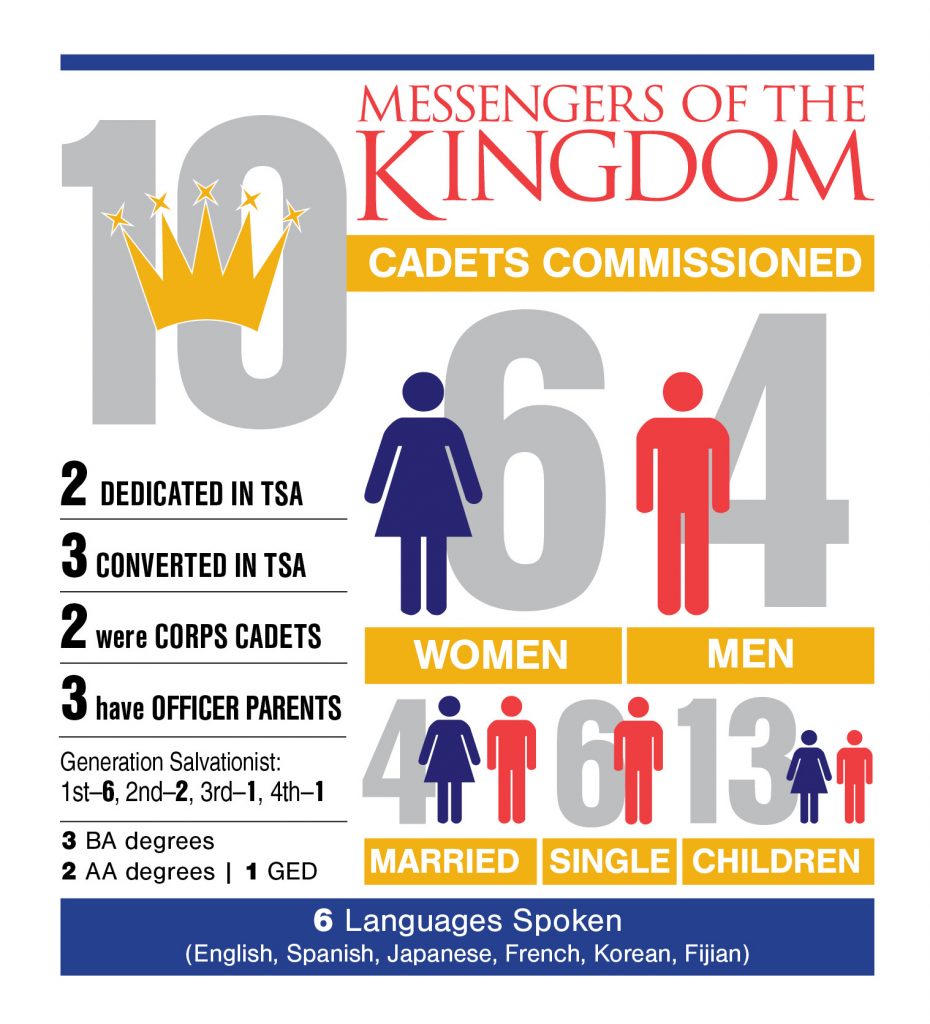 Download the Commissioning booklet here and find a replay of the events on Facebook (@newfrontierchronicle).