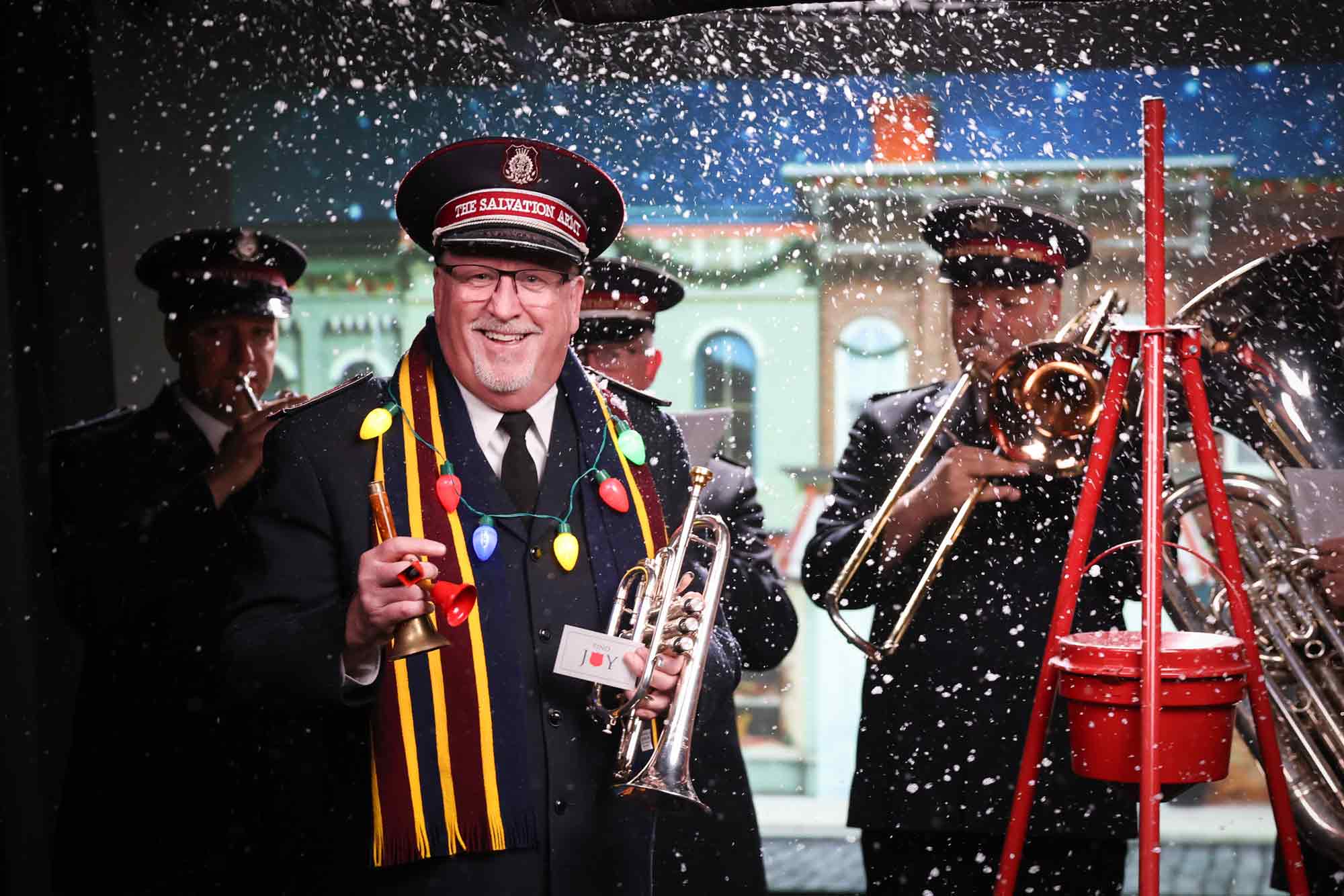 The Christmas story: A simple night that was extraordinary
It was a simple night. A chill in the air. Stars like diamonds in the sky. No reason to expect a surprise.
An ordinary, simple night with an ordinary sky.
Sheep lying around on the hillside—sleeping, scrawny, common animals.
The shepherds were simple, too. Nothing special about them, wearing perhaps all they owned, smelling like sheep, dirty, unshaven, nameless.
Mary and Joseph had traveled for many long days—some 90 miles—on a dusty road full of ruts. No rest areas, no diners, passing by people going the other way. It was a rough ride, especially nine months pregnant. Arriving perhaps at dark, tired and weary from traveling only to find that there wasn't a place to sleep. Exhausted, tired and on top of the uncomfortableness of birthing pains, she found only a simple bed in a barn with the smelly, dirty animals and only a trough for her newborn child.
No bed. No help. No parade.
But amidst the common, the night was no longer ordinary. And if it weren't for God to place an extra in front of the ordinary, that night would have gone unnoticed.
An angel comes in the calm of the night, when all is dark, when all seems challenging and troubled, when all is hard for us to find peace and joy and suddenly ordinary was no more.
A star appears in the sky and the sheep began to wrestle with curiosity. The shepherds, who were sleeping, start rubbing their eyes and the sky explodes with brightness.
The Scripture comes to mind, Isaiah 9:6, which says: For to us a child is born, to us a son is given…And he will be called Wonderful Counselor, Mighty God, Everlasting Father, Prince of Peace.
In the middle of this rather simple, ordinary night comes an announcement of the birth of a king. I think of those words from the song, "O Little Town of Bethlehem."
"Yet in thy dark streets shineth, the everlasting light. The hopes and fears of all the years are met in thee tonight."
Well, that's the joy of Christmas, where all our hopes and fears are met because of the gift of God and his son, Jesus—God's perfect gift to bring you joy and peace this Christmas.
With any challenge you might be facing, I don't want you to miss this love gift. It's summed up in the familiar passage of John 3:16, which you know so well.
For God so loved you that he gave you the gift of eternal life on a seemingly ordinary night, that whosoever believes in him will have everlasting life and that through him we would be saved.
That's the gift. That's the hope.
That's why I love Christmas—not because of the food, the decorations, the smells, those lights, maybe getting a little muddy cutting down a fresh tree, the songs. I love all that but amid all that and all that is happening or has happened this year we can still find that joy of a Savior who is Christ the Lord.
God's motive is love. God's means, his son. God's method, a gift for all who open it. No strings, no hidden agendas. His love is real. It's clear and you can trust him.
Wherever we are in this world, we all have the need for someone to trust. One to bring us hope and dissolve our fears. We can easily get caught up in the things around us, the events and the circumstances, that we might just miss the joy and hope for tomorrow.
Don't miss the extra joy of Christmas. It's a gift from God to you, for you. He did it all for you.
So next time you see that stunning sunrise or a sunset that takes your breath away, or the wonderful words of a carol, or the smell of a pine tree or a star in the sky, let it bring joy to your soul that he did it all just for you.
The message of Christmas is that God was born, he became flesh to show you and me his love so that we might know it and share it with others.
"The hopes and fears of all the years are met in thee tonight."
These words are true for me and they can be true for you.
Make this Christmas extraordinary.
---
Do Good:
You've probably seen the red kettles and thrift stores, and while we're rightfully well known for both…The Salvation Army is so much more than red kettles and thrift stores. So who are we? What do we do? Where? Right this way for Salvation Army 101.
It's because of people like you that The Salvation Army can serve more than 31 million Americans in need each year. (That's almost one person every second, every day.) Your gift helps The Salvation Army fight for good all year in your community. It's an effort to build well-being for all of us, so together we rise. And that good starts with you. Give to spread hope with a donation of funds, goods or time today.
Read these 10 Bible verses that tell the story of Christ's birth to remember what Christmas is really all about.