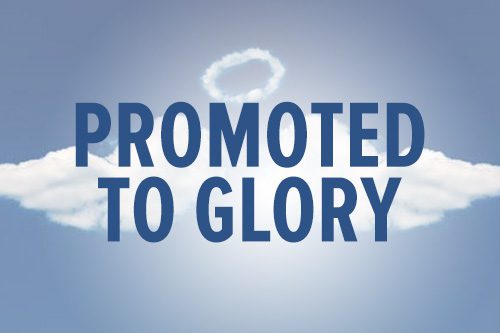 Colonel George Church
April 20, 1932–Aug. 28, 2020 
Colonel George Church was promoted to Glory Aug. 28 from his home in Aurora, Colorado.
George Church was born April 20, 1932, at The Salvation Army Mothers' Hospital in London. His parents were Salvation Army officers serving in Great Britain. George was raised in England at the height of the blitz during World War II, and as a young boy attended the Regent Hall Corps in the West End of London. He met his future wife, Joy Deacon, at the corps; they wed Dec. 11, 1954, and settled in Egham, Surrey. They both worked in the London area and soldiered at Regent Hall, where George was a bandsman and the Young People's Sergeant Major.
In 1958, the couple sailed on the Queen Elizabeth to the United States, intending to return to England after one year. During this time, however, they felt called to serve as Salvation Army officers and entered the Eastern Territory's Training College in 1959 with the Great Hearts Session of cadets. They were commissioned as lieutenants in 1960.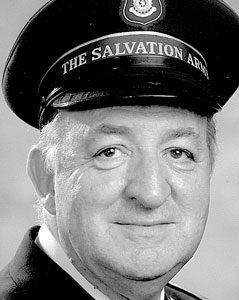 Following initial appointments in Hackensack and Plainfield, New Jersey, they moved to the New York Temple Corps, where they found a diverse expression of Salvationism. After three years in New York, the Churches—now Captains—were transferred to the Western Territory, and served at Los Angeles Congress Hall and the Hollywood Tabernacle Corps.
When the Gowans and Larsson musicals took the Western Territory by storm, George saw this as an opportunity to bring creative Salvationists together. He loved participating in musicals such as "Take over Bid," "Hosea," "Glory" and "Blood of the Lamb." The camaraderie and fellowship among cast members created lifelong friendships.
Administrative leadership highlighted his second phase of service, with appointments including Divisional Secretary and General Secretary for the Northern California Division, and Community Relations and Development Secretary for the Western Territory. While in these roles, he enjoyed soldiering at local corps and supporting corps officers.  
George manifested his ongoing desire to "Raise the Standard High" in the Intermountain Division, facilitating the acquisition of High Peak Camp, where countless children have experienced God's creation. While serving as Northwest Divisional Commander, he was promoted to the rank of Colonel. He then served at International Headquarters as International Secretary for Communications. During this time, he participated in the reopening of the Army's work in Russia. Upon returning to the U.S., he served as Program Secretary in the Central Territory, Southern California Divisional Commander, and his final appointment as the Western Territory's Secretary for Business Administration.
Throughout his life, he served alongside his wife, Joy. After their retirement in 1997, the Churches enjoyed sojourns in Seattle and Denver. George never lost his love for the Army. His family, though saddened to lose their patriarch, is confident his new residence is in the presence of his Lord and Savior.
George Church is survived by his wife, Joy, of 65 years; three children: Stephen, Susan (Foster) and David; eight grandchildren and 12 great-grandchildren.
Colonel George Church was British by birth, American by choice, and a Salvationist by conviction.
Due to the pandemic, a service was posted online. A gathering will take place at High Peak Camp in the summer of 2021 and a memorial bench will be placed at that time.