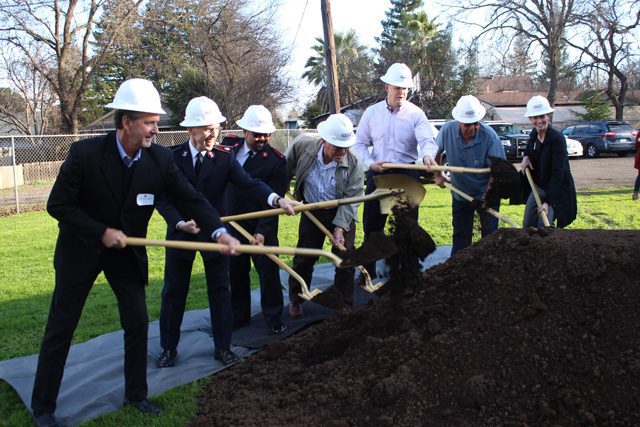 Chico Salvation Army breaks ground for new building
By Sydney Fong –
After nearly a half-century, The Salvation Army Chico (California) Corps is getting ready for some new digs.
A groundbreaking event Jan. 19 marked the start of the construction project for a building that will replace the facility the corps has called home since 1969.
"It's old and it's run-down," said Ed Kimball, Chico Corps Advisory Board member for over 25 years. "It was obvious when it was brought up that we needed a new building."
Donning a hard hat and a shovel, Western Territorial Commander Commissioner Kenneth G. Hodder participated in the groundbreaking, as did Chico Mayor Sean Morgan.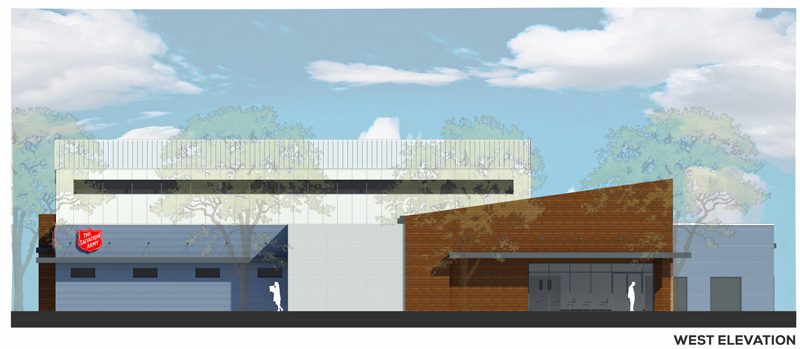 The new Salvation Army Chico Corps Community Center will allow for program development, along with improved food services, expanded youth and senior programs and greater community outreach. There will also be a gym with a regulation-size basketball court, a multipurpose room and 11 rooms for youth programs.
"We see this a place for collaboration," said Chico Corps Officer Lt. Arwyn Rodriguera. "We're talking to colleges to create GED classes, ESL classes and citizenship classes."
Others also see the new community center as a way to help curb homelessness in the area. The Butte County Homeless Point In Time Census and Survey Report last May showed the city of Chico had a 92 percent increase in homelessness since 2015.  
"What I like about what The Salvation Army does is that it's a complete program," Morgan said. "It's children programming, adult programming, to keep people away from homelessness, and most importantly, hopelessness. Our community needs exactly what they do."
The new 18,700 square-foot community center is at least a 12-month project, with an estimated cost of $5 million.
"We're simply maxed out with the old building," Rodriguera said. "We would use spaces multiple times of the day just to do all of our daily programs."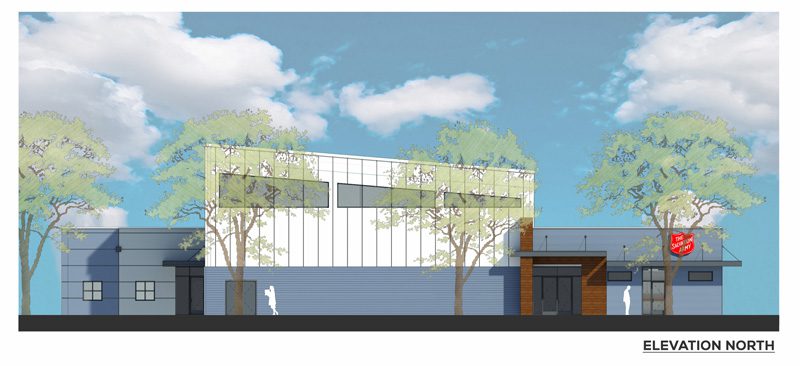 The Salvation Army Chico Corps has served approximately 2,000 families annually through its social services program and nearly 100 children through its youth programs.  
"The Salvation Army helps us out a lot, and my daughters spend lots and lots of time here," said Elizabeth Gaglione, a corps member for over four years. "I've seen my girls grow up here. I can't imagine them not being part of the corps.
On Jan. 24, The Salvation Army of Chico will temporarily move its social services to 1280 East 9th Street while the construction of a new, permanent operations building takes place. The temporary facility will serve Chico residents seeking food, rental and utility assistance, along with other social services programs.
Starting Feb. 4, Sunday worship services will take place at Chapman Elementary School on 16th Street.