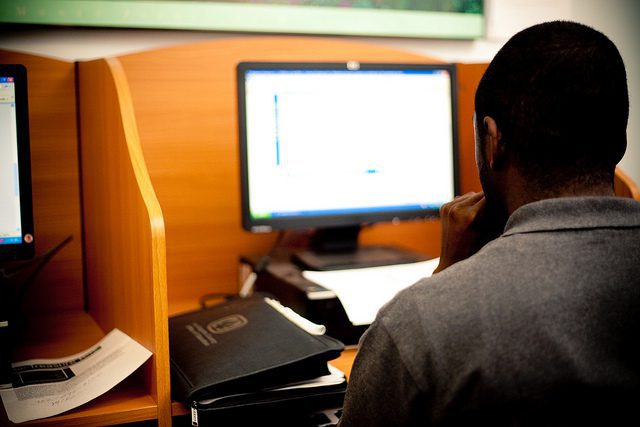 ARC gets back to basics
Added element takes on problem gambling
By Kevin Jackson, Major –
The Western Territory's Adult Rehabilitation Center (ARC) Command is adapting its approach to the recovery program by going back to the basics.
The ARC implemented a standardized curriculum for use with all beneficiaries in programs across the West several years ago. The curriculum, a customized journaling-based program, is client-centered in its approach. It puts the beneficiary at the center of his or her own recovery, and the outcomes are highly measurable.
"We are going to return to who we are and what we are about," said Major Mark Nelson, general secretary for the ARC Command. "The curriculum is the basis of our recovery program, which is educational in nature. It is an experiential process in which the beneficiary participates."
Stepping away from a group therapy approach, the ARC is returning to the fundamentals of the Alcoholics Anonymous "Big Book," a 12-step alcohol recovery model.
In addition to its other recovery work, the ARC will now include gambling, a "process addiction."
Dr. Gary Lange, a consultant to the ARC Command, recently trained program staff on problem gambling and demonstrated how gambling addiction affects the same part of the human brain as drug and alcohol addiction.
"Gamblers have the highest rate of suicide among all groups, the majority of gambling activities are done illegally, and 30 percent of people with drug and alcohol addictions have gambling addiction as well," Lange said. "In terms of actual people, 6 million adults and 500,000 teens meet the criteria for gambling addiction."
Across the West, 24 ARCs serve 7,500 people recovering from addiction each year. On average, 2,500 people complete the program.