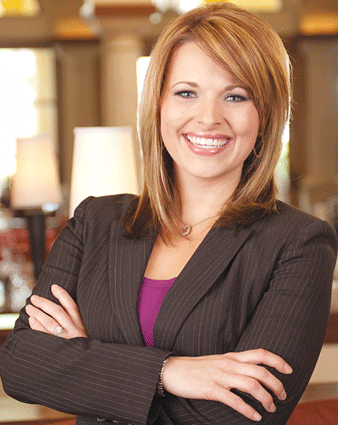 Amber Sullins: Sunny skies in Phoenix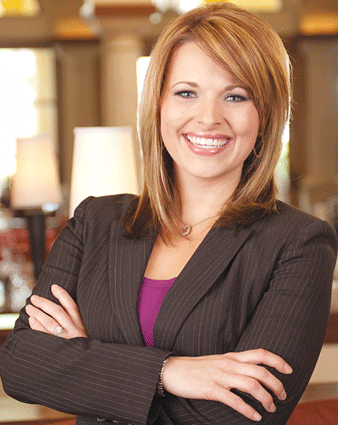 Lifelong Salvationist and Emmy winner is chief meteorologist at ABC15.
Amber Sullins, chief meteorologist for ABC15 News in Phoenix, Ariz., is a Salvationist and soldier at the Phoenix Citadel Corps.
Sullins, who joined the ABC15 team in September 2009, anchors the weather news nightly on air and updates the forecast hour-by-hour on ABC15.com and ABC15 Mobile.
She earned a Bachelor of Science degree in atmospheric science with a double minor in math and journalism at the University of Arizona (UA) in Tucson. While at UA she worked at the National Weather Service.
Sullins started her career at KVIA-TV in El Paso, Texas, where she received Texas Associated Press Broadcasters Awards for Best Weathercasts in 2007 and 2008. In May 2009, the Texas Legislature recognized her for these awards, passing a house resolution in her honor.
In addition, Sullins volunteered with the El Paso Extreme Weather Task Force, taught introductory meteorology classes at the University of Texas El Paso Center for Lifelong Learning and authored a children's book about severe weather safety.
She earned the American Meteorological Society's Certified Broadcast Meteorologist designation, the highest seal attainable for a television meteorologist, and was the 2010 Rocky Mountain Emmy winner for best weathercast. During summer 2011, she spent a few weekends filling in on "Good Morning America."
When she's not working, Sullins spends time with her husband, Stephen Choe, and 9-month-old son, Stephen Joshua (SJ). A seventh-generation Salvationist, she was a Commissioner's Sunbeam, Girl Guard, corps cadet at the Mesa (Ariz.) Corps, and a Stillwell Award winner at the Western Music Institute. At 16 she moved to Phoenix to soldier with her future husband, an officers' son. Currently, she participates in band and songsters at the Phoenix Citadel Corps and plays solo horn in the Southwest Divisional Band and the Western Territorial Band.
"All the glory goes to God," says Sullins. "He provided for me when I had absolutely nothing. He comforted me when I was experiencing horrible pain and sadness. He hears and answers the prayers of his faithful followers, and I am witness to this over and over again."