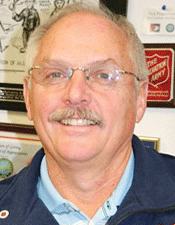 Alaskan philanthropist wins contest
National online Red Kettle Contest winner gives his prize to friends.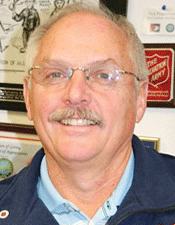 Displaying the true spirit of Christmas, this year's winner of The Salvation Army's Online Red Kettle Contest gave his prize—an all-expenses-paid trip for two to the Dallas Cowboys' Thanksgiving Day football game—to his friends.
To win the contest, Nick Pepperworth of Anchorage, Alaska, collected donations from the highest number of individual donors. With a total of 39 contributors to his kettle, he has raised $18,355 and continues receiving donations.
Along with the trip to Dallas to see the Cowboys play the Miami Dolphins, the prize included field-level passes for Enrique Iglesias' performance during The Salvation Army Kettle Kickoff halftime show. Pepperworth gave his prize package to two of his friends who are huge Cowboys fans.
Pepperworth raised this money in conjunction with The Salvation Army Alaska Division's "Season of Giving" luncheon on Nov. 15. For the fifth year in a row, he was the top fundraiser, bringing in a total of $31,715 (including the online red kettle).
A member of the Anchorage Advisory Board since 2006, Pepperworth is a leader in philanthropic giving. In everything he does, he said his motivation is to acknowledge his personal relationship with Jesus Christ. "Be generous and give often," he said, "like your heavenly Father."
Pepperworth also helped facilitate support from Udelhoven for several recent Salvation Army construction projects; in addition, the company provided in-kind supplies to help bring down costs. Udelhoven purchases and fills a table at every local Salvation Army fundraiser.
Pepperworth's wife, Lauretta, and daughters often join him at Army fundraisers and as volunteers at special events.
The donations collected online at virtual kettles and outside at actual red kettles serve millions of Americans in need throughout the year.
To become a virtual bell ringer, visit onlineredkettle.org. Contact your local Salvation Army for more volunteer opportunities.