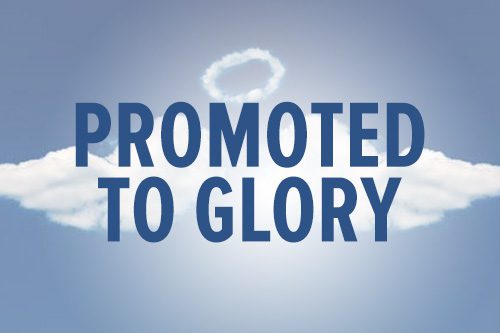 A/Captain Evelyn A. Smith
A/Captain Evelyn A. Smith, 85, was promoted to Glory Sept. 4.
Evelyn Macapulay was born on the island of Maui, Hawaii, to Isabelo and Mary Macapulay on Feb. 23, 1930.  She attended and was actively involved in the Wailuku Corps. Her father, Corps Sergeant Major Isabelo Macapulay and mother Mary were instrumental in her Christian walk.
She entered the Officer's Training College in San Francisco and was commissioned in 1950 in the Standard Bearers Session. Her first appointment was to assist at the Kaui (Hawaii) Corps and the following year she was appointed corps officer to the Honolulu Citadel Corps.
While in Honolulu, Evelyn met and married James Smith, who was assigned to the Hickam Air Force Base in Honolulu. They were married on Dec. 27, 1951. After 21 years in service to his country, James Smith retired from the Air Force and in 1983 Jim and Evelyn became A/Captains and were commissioned as Salvation Army officers.
The Smiths first appointment was to Ogden, Utah, as assistant corps officers. A year later they were given responsibility for opening the corps in Boulder, Colo. Further corps appointments included Grand Junction, Colo., and Laramie, Wy. In 1990 they were assigned to territorial headquarters as transportation officer and manager of the Crestmont Conference Center, respectively. In 1992, the Smiths were assigned to the Oakland Adult Rehabilitation Center (ARC) where he served as chaplain and she as assistant director of special services. The Smiths retired in December 1994.
Evelyn is survived by her five children: Donna (David) Poorman, James R. (Cindy) Smith IV, Jerry (Terry) Smith, Jeffrey (Donna) Smith, and Jaelyn (Jon) Watson; 12 grandchildren and 14 great grandchildren. Evelyn was preceded in death by her husband of 59 years.
 A celebration of life service was held Sept. 19 at the Colorado Springs (Colo.) Corps, with Majors Lawrence and Victoria Shiroma (Ret.) presiding. A family graveside service was held Sept. 21.