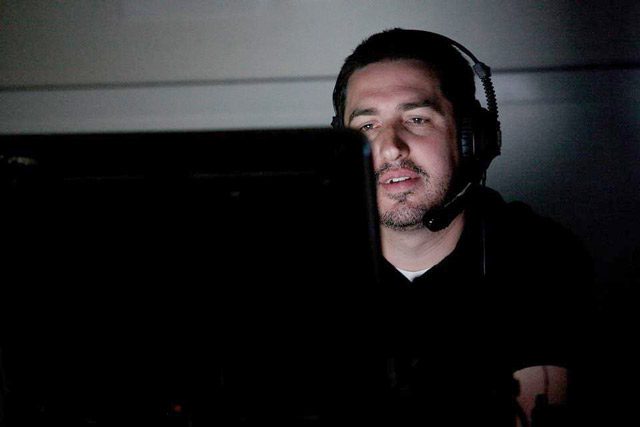 A filmmaking force for good
Meet the territory's Director of Multimedia Ministries.
By Kristin Marguerite Doidge –  
For Josh Cowing, film is a way to embrace the message.
Cowing, who serves as the Director of Multimedia Ministries for the Western Territory, first fell in love with filmmaking as a teenager.
"I grew up in a small town in Northern California, so as soon as I got a car, I would drive to Sacramento to go see movies as often as I could," he said. "I really fell in love with film—both for its ability to connect with characters in a way that was different than reading, and for the way it can transcend time and space." 
He made a formal commitment to study film as a college student at the University of Southern California in Los Angeles. 
"I became convinced that's where God wanted me—to be a force for good in the film industry," he said. 
But after graduation, a few internships with high-profile producers and media influencers such as Janet Yang ("The Joy Luck Club") and Arianna Huffington (Thrive Global)—as well as travels abroad—Cowing couldn't help but feel lost. As a husband and new father, it wasn't clear how to make change happen in a sustainable way.
That's when the opportunity to put all of his skills and passions together came to light. In 2004, he joined The Salvation Army, and has been leading a team of creatives with the organization ever since. 
"Looking back on it now, it all makes sense," he said. "I had been doing script development and working in a producer role overseeing a project from start to finish. But when I got the opportunity to provide leadership to this video team, it was important to me to help fulfill the calling."
A crucial part of fulfilling that calling has been propelling the mission of Share Change, the video unit of the territory, forward. The idea is empowering individuals to share the gospel message with others in nontraditional means—that is, via digital and social platforms, using video content and styles that speak the language we've become accustomed to on sites like YouTube.
Documentary, short films and testimonials all create opportunities for both filmmakers and subjects alike to express the physical, emotional and spiritual healing found in a relationship with Jesus Christ. 
In June, Share Change made its first foray into scripted film with the debut of its "Heart Of This Place" short film. Cowing served as executive producer on the modern-day retelling of the parable of the Prodigal Son (found in Luke 15) while Jeff Prahl directed, wrote and co-produced it. 
"Josh and I work really well together because he understands exactly what the Army needs and what they're looking for," said Prahl. "Still, he encourages us to try new things and to be creative." 
That trust and creative freedom has led to what Prahl describes as one of the most positive working environments he's ever experienced—and a wonderful community where nothing seems off limits. 
"He encourages us to create a different visual or narrative perspective," he added. "For example, we used a black-and-white technique to shoot a testimonial video in New Mexico, and a time-lapse camera to give balance to a story about senior citizens in Portland." 
That creative energy is also what Cowing believes makes what they do so important in breaking out of the existing Christian filmmaking tropes and into a world where creating order can have a powerful narrative punch—and a realistic one. 
"We're not afraid to be honest about what the world is like," he said. "It's one of the strengths of the Army: to show how people live when they aren't living for God."