Major Pat Wetter and Commissioner Andrew S. Miller were promoted to glory in January.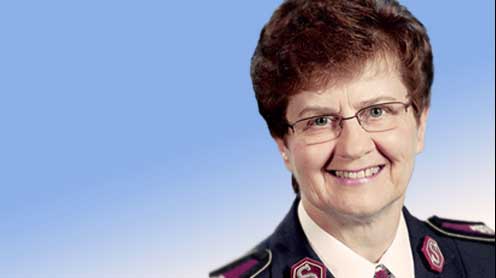 Following a week of meetings and fervent attention to the future of The Salvation Army, the 2011 High Council announced on Jan. 31 that Commissioner Linda Bond—a former leader of the Western Territory—will be the 19th General of The Salvation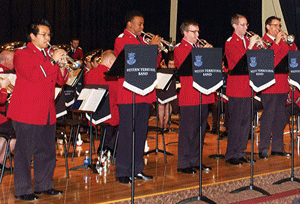 Musical and practical ministries—these were goals for the Western Territorial Band's (WTB) first outing of 2011, held Jan. 6-9 at the Salem (Ore.) Ray and Joan Kroc Corps Community Center. Bandmaster Neil Smith, territorial music and worship development secretary, is
by Dave Hudson, Lt. Colonel "You have been more like a son than my own boy." My intoxicated father did not intend for me to hear those words, as I lay in the bed next to my cousin, but I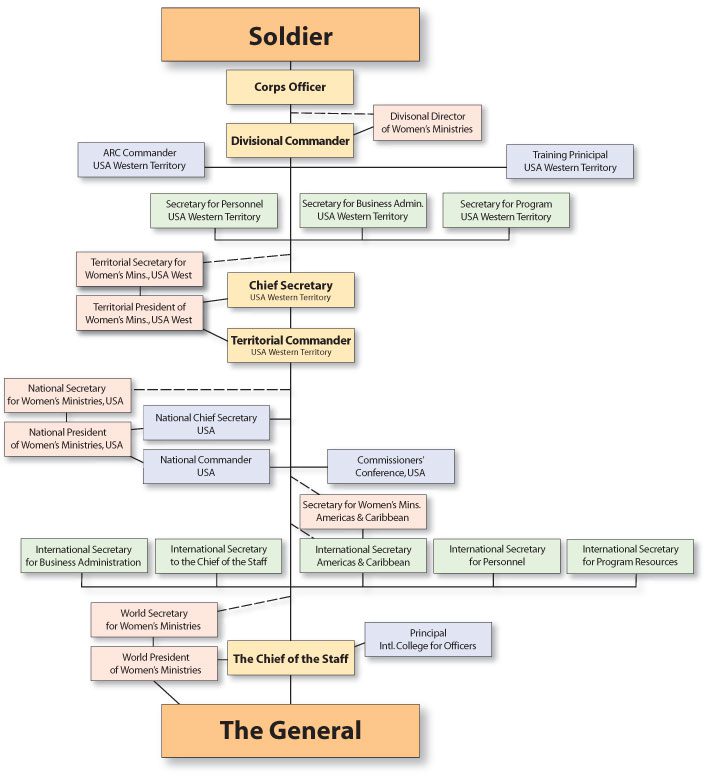 The Salvation Army's organizational structure can appear complicated, but in essence there are just six steps from a soldier in the local corps to the General at International Headquarters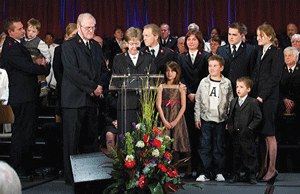 Like a current of electricity arcing at any given moment between celebration and sadness—such was the atmosphere of the Lancaster London Hotel on Jan. 22, as the 2011 High Council gathered for a retirement salute to The Salvation Army's current
During General John Larsson's (Ret.) term of office, the UK Territory arranged for the filming of an interview between him and a junior soldier—13-year-old Gary Pitt from Northampton. The following excerpt from Larsson's autobiography, Saying Yes to Life, relates what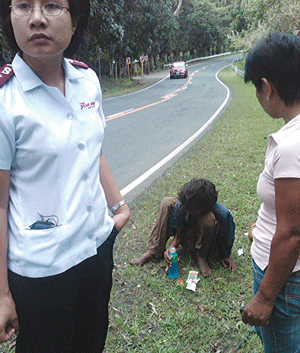 by Linda Manhardt, Major On the way to a much needed staff retreat in the Philippines, I was talking with the other officers in the car. Because my legs are longer than the average Filipino, and since the rear seats offer
News from Brazil, Chile, Bermuda, Canada and the U.K.
by Sharon Robertson, Lt. Colonel The cat keeps re-setting my laptop. Twice she has reset the screen orientation so I had to turn my laptop on its side if I wanted to read the screen. Do you have any idea how
by Mervyn Morelock, Lt. Colonel Every day, the Internet carries a lot of e-mail information to my computer that I quickly delete. One of my most used keys is the delete button! I can never figure out how my name is