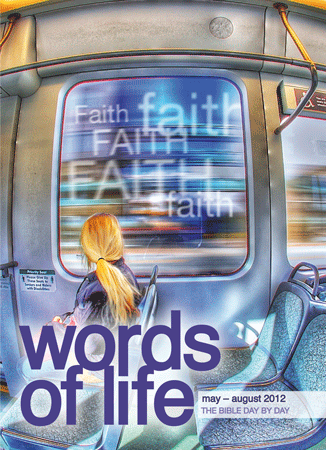 'Words of Life' Now Available Electronically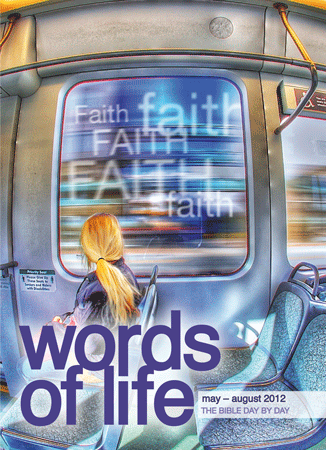 The Salvation Army's daily reading book, Words of Life, has been made available in electronic format, potentially opening it up to a whole new readership. Content can be accessed on e-readers as well as through the Kindle application which can be installed on many mobile phones or tablets such as the iPad.
The January–April 2012 issue of Words of Life can be purchased as a Kindle e-book from www.amazon.co.uk.
The May–August 2012 issue, available soon, looks at how faith is a journey. From the travels of the Israelites to the Promised Land, to David's perseverance in faith despite his failings and the spread of the good news in Acts, the reader takes his or her own journey of discovery, exploring how God stands by his people when they trust in him.
The importance of prayer is considered through the suffering of Job and the story of Ezra, while guest writer Major Sasmoko Hertjahjo from Indonesia provides a beautiful Pentecost series. Each weekend, excerpts from hymns, psalms and proverbs provide reminders of a faith journey shared with brothers and sisters worldwide.
Words of Life is written by Major Beverly Ivany, a Canadian Salvation Army officer. It is published three times a year by Hodder & Stoughton on behalf of The Salvation Army.
Individual printed copies of Words of Life can be purchased from Christian bookshops, on www.amazon.co.uk or from Salvation Army Supplies or Trade Departments. Annual subscriptions can be ordered online from sar.my/wolsubu (for delivery to UK addresses), sar.my/wolsubo (rest of the world) or www.hodderfaith.com.
The ebook version of Words of Life is available on other amazon sites, including www.amazon.com. It can also be purchased through Apple's ibooks application and in epub DRM format (for e-readers other than Kindle) from www.waterstones.co.uk, www.kobo.com (particularly useful for users of the Kobo e-reader) and from www.hive.co.uk.
Report from the Communications Section
International Headquarters