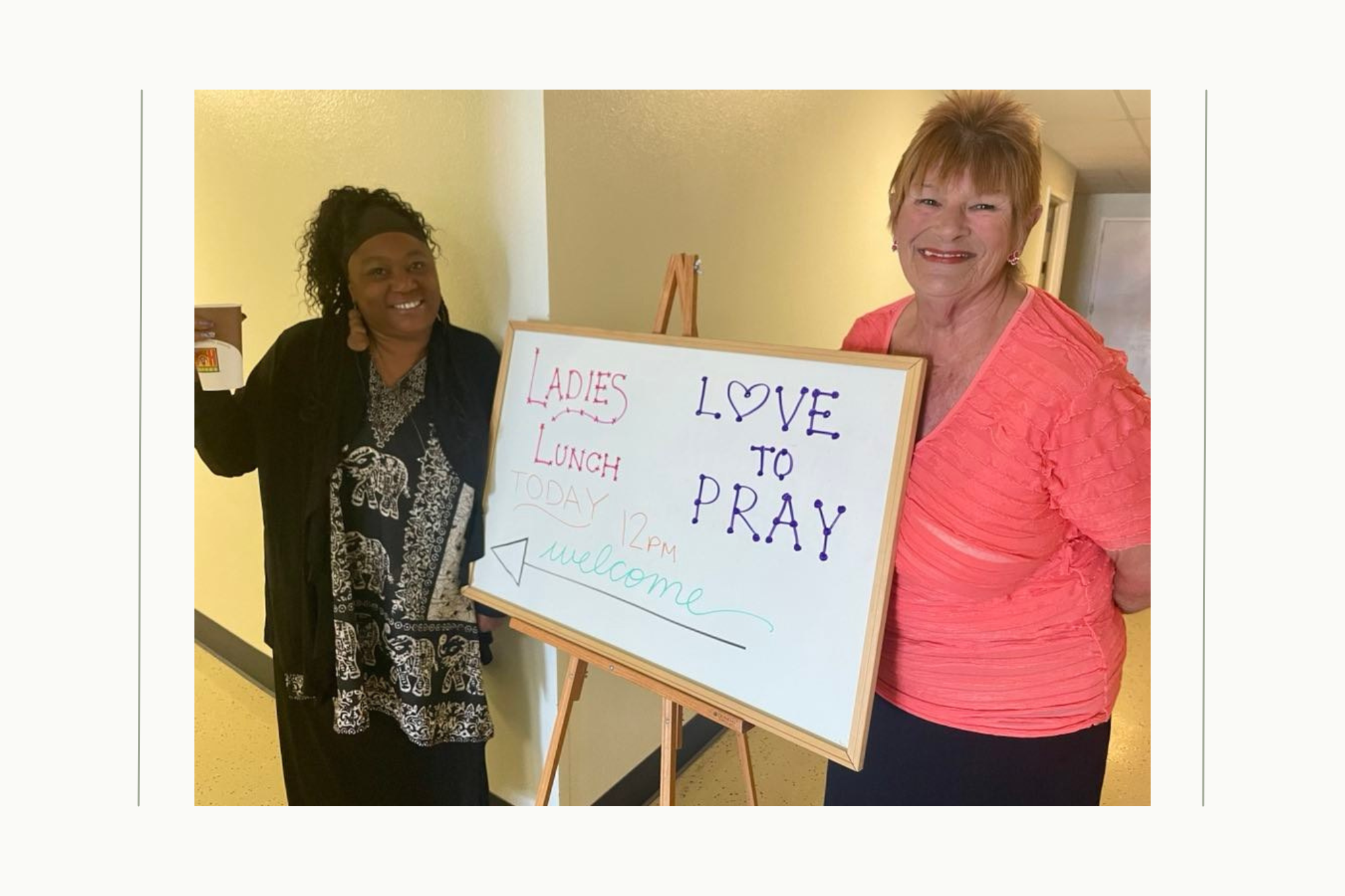 One woman finds more than a volunteer opportunity at The Salvation Army
Barbara Maybon found her place at The Salvation Army in Ridgecrest, California.
For 22 years, Barbara Maybon has honored a tradition. Every July, she finds a place to volunteer for that month, to honor her daughter, Bre'Anna's, July 27 birthday.
It began in 2000. That was the year 12-year-old Bre'Anna was struck and killed by a car in a crosswalk while walking to school in San Bernardino, California. Maybon had volunteered over the years for her kids' activities—for her two sons and one daughter—but her efforts began in earnest after this tragedy.
At first, Maybon picked up where Bre'Anna had served. Unbeknownst to her, the sixth grader, along with being a straight-A student and a basketball player, had helped some of the older residents in her neighborhood. Maybon never knew about this until the funeral.
"Her funeral was Oct. 25, 2000—it was a packed church," Maybon said. "And it was elderly people who were speaking that I didn't even know. It was their story of how my daughter was helping them as she was walking to school."
One woman had trouble getting her morning newspaper, so Bre'Anna picked it up every day and brought it to her front door. She helped another man take his trash out.
"I knew nothing about this until they shared their story," Maybon said.
Thereafter, Maybon started picking up that newspaper and taking out that trash. And she found organizations, like the Boys and Girls Clubs, where she would volunteer during July, in Bre'Anna's memory.
Maybon wanted to help spare other parents the grief of losing a child in a crosswalk accident. After her daughter's death, she approached the City of San Bernardino, requesting safety upgrades at that location, where another child was killed just two weeks after Bre'Anna's death.
Initially, the crosswalk did not have a stop light or speed bumps; it just had the pedestrian crossing lines. Although it took about a year, in 2003 the city installed a light there in honor of her daughter.
After 22 years of volunteering every July, she discovered The Salvation Army in Ridgecrest, California. Maybon had moved to Ridgecrest in 2021, and she said she had been looking for a spiritual home. She didn't realize The Salvation Army was a church when she went there for another reason.
"I had gotten behind on a bill," she said. "I took it in there for them to help me, and it just clicked—this is the place. And I've been there ever since."
Along with utility assistance, Maybon found the spiritual community she had been seeking and the opportunity to volunteer. At first she was just going to help out in the thrift store warehouse for one month, volunteering every Monday, Tuesday and Wednesday morning.
"I had said it was going to be for the month of July, because I always made sure I volunteered in her birthday month," Maybon said. "And it just continued…And I've been going to church there ever since as well."
Ridgecrest Corps Office Lt. Gina Noble said Maybon is amazing. "She has given over 450 hours of clothing sorting and hanging in our thrift store warehouse and is a part of our faith family."
Maybon found something more than a volunteer opportunity at The Salvation Army.
"The difference is Jesus," she said.
Here, her volunteer efforts make a difference for God's kingdom, as the Ridgecrest Corps' thrift store helps fund The Salvation Army's Adult Rehabilitation Centers, which provide no-cost addiction recovery programs for men and women.
Maybon also attends the adult discipleship/Bible study group on Tuesday evenings, works with the corps' youth program and helps with the ladies' luncheon on Thursdays. She's making friends, and recently welcomed a new volunteer, Rita Garrett, to the warehouse.
"We love being together," Garrett said. "I miss her when she's not here…She's an absolute joy to be around and to work with."
Maybon said they work together every day she's there. "Even though we're from two different coasts, it's like we've known each other all our lives," she said.
While Maybon said The Salvation Army keeps her busy and active, her motivation is something else.
"My motivation is to see my daughter," she said, adding she knows they will reunite one day in heaven.
"I've always been a church-going person and I've always believed in the higher power…but after that tragedy, and then there were a couple of tragedies after my daughter's death, it just took me to a dark place. Once I moved here, once I got to meet with Lt. Gina, my spirit has been lifted.
"If I had to put it in any kind of way, The Salvation Army has saved my life," she said.
---
Do Good:
Did you know The Salvation Army served 31 million Americans last year fighting hunger, homelessness, substance abuse and more—all in a Fight for Good? Where can you help? Take our quiz to find your cause and learn how you can join in today.
You can make an impact in the Fight for Good with whatever time and skills you have. Whatever your interest, there is a you-sized need for goodness in the world. Get the guide on How To Be An Impactful Volunteer and get in the Fight for Good today.
Read more about how The Salvation Army in Ridgecrest, California, is doing the most good.