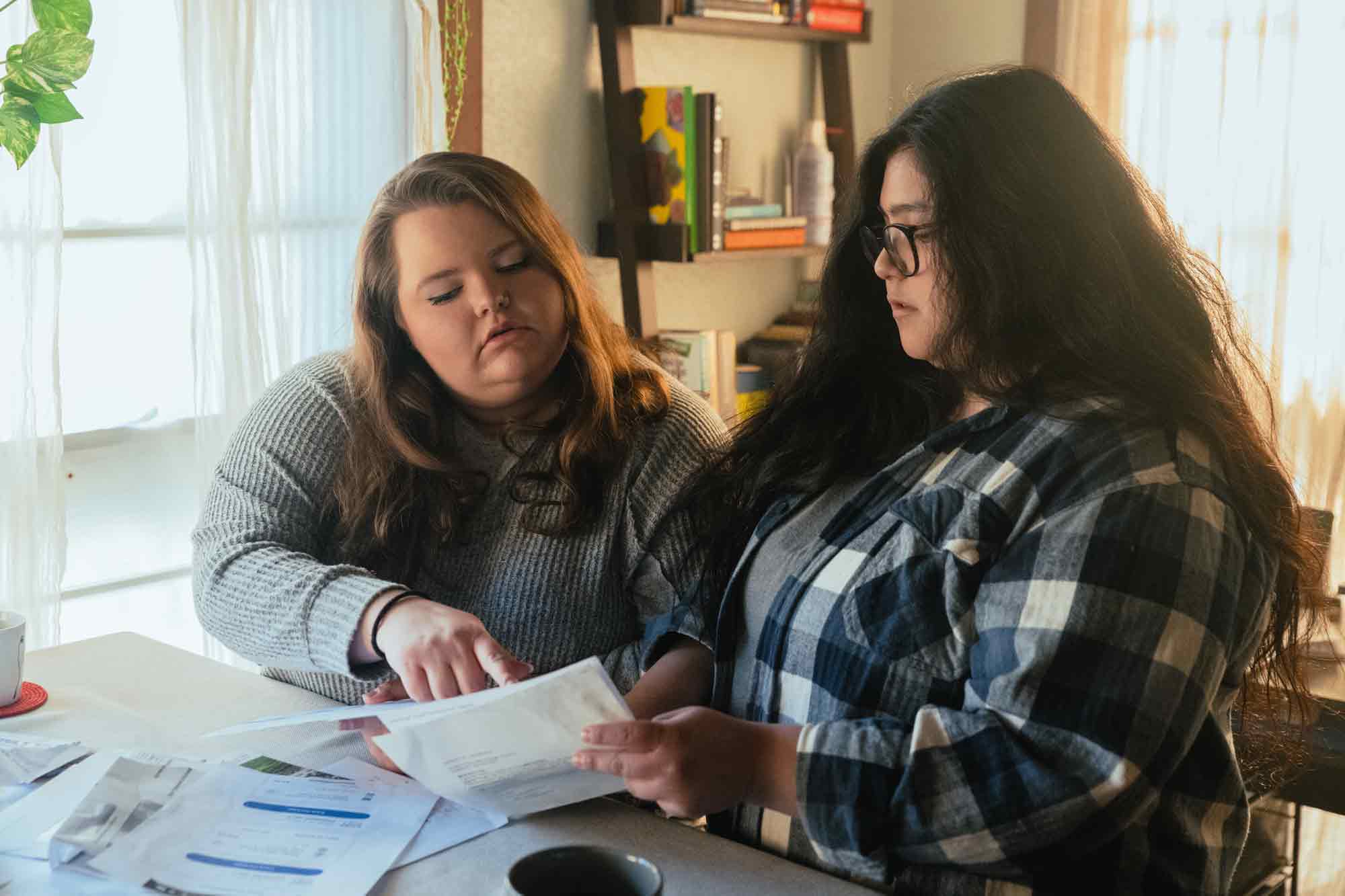 Salvation Army utility assistance programs offer relief amid inflation
Amid a record-breaking inflation rate, American households are having to make hard choices about how to spend their money, including on essentials like utilities. The U.S. Bureau of Labor Statistics reports the cost of energy services—including electricity and gas—has increased nearly 20 percent in the last 12 months.
Utility assistance programs at Salvation Army corps in the Western U.S. are becoming vital lifelines for people in need of relief from rising costs.
Salvation Army Reno (Nevada) Corps Officer Major Darren Trimmer said the corps has seen a greater need for utility assistance.
"Combined with all other items that have gone up as a result of inflation, [like] gas and food, it's made a significant dent in our clients' overall financial budget. The clients are forced to make tough decisions…on, 'Do I pay this or do I pay this?'" Trimmer said. "Being able to help with energy assistance, it provides a little extra cushion."
The Reno Corps' utility assistance program is funded through a grant that's annually awarded by the Federal Emergency Management Agency (FEMA). With last year's funds, the corps was able to help 127 people with utility bills.
And the demand for aid is high. Trimmer noted that people who haven't sought assistance from The Salvation Army in a while have started to come back.
"Because of prices, bills are a lot—and so as we give it out, it goes quickly," Trimmer said.
Trimmer is hopeful that the program will help people in Reno get back on their feet.
"We can help them get through life and their emergency situation so…it will provide them more stability in the future," Trimmer said. "We hope to give people…that extra hand up so they can move toward self-sufficiency and better their lives."
The Salvation Army in Colorado Springs, Colorado, is also offering much-needed help with utility bills.
"Because of the inflation and because of our local housing market, everything has gone up. We're trying our best [to help] in multiple different fashions," said Colorado Springs Corps Officer Captain Doug Hanson. "With utility assistance, it's just another practical way to help people who are in need. We're just really looking and exploring what is the need out there. Right now, it's financial assistance in many different forms."
Hanson said they've regularly seen clients come in with residential utility bills as high as $3,000-$5,000—accrued from many months of service.
"We have been shocked," Hanson said.
This year, the Colorado Springs Corps actually ramped up its utility assistance efforts in January. The program originally received $280,000 in annual funding solely from Project COPE (Community Option to Provide Energy) through the local utility company. But after two years of a continuous, increasing need for utility assistance, the corps also requested and received additional money for the program through Energy of Colorado (EOC).
"In the past, when we would run out of COPE money, it wasn't that pressing," Hanson said. "Last year, we saw the floodgates of people wanting to come in [for help]."
The additional EOC funding allowed the corps to hire another staff member to help process utility assistance applications.
"Just with COPE, [we] were maxed out in staffing just processing the applications," Hanson said, noting the time it takes to process each application.
Between the two funding sources, Hanson said The Salvation Army in Colorado Springs has already seen a nearly 50 percent increase in the amount of utility assistance distributed in 2022. And the corps is on track to provide over $400,000 in utility bill payment help this year—compared to its usual $280,000.
In turn, the average payment the corps can make on behalf of clients has gone up—with a maximum of up to $1,750 annually, in rare cases. The Salvation Army in Colorado Springs is projected to help 500 families with utility assistance this year. And many of the clients are seeking utility assistance for the first time.
"When you hit financial ruin, it hits every area of your life," Hanson said, noting the availability of the corps' rental assistance program in addition to its robust utility assistance program. "The more areas The Salvation Army can help a client out, the more likely we are to keep people in their homes."
And Hanson said they are happy to offer that helping hand to those who need it.
"We're glad to be here," Hanson said. "We want to serve the community."
---
Do Good:
You've probably seen the red kettles and thrift stores, and while we're rightfully well known for both…The Salvation Army is so much more than red kettles and thrift stores. So who are we? What do we do? Where? Right this way for Salvation Army 101.
How do we treat everyone with love and kindness, as if they were our neighbor? Get the Do Good Family Roadmap and take a 4-week journey for families in how to be a good neighbor. Follow the guide to see what the Bible says about the art of neighboring and take tangible steps together on your printable roadmap to be a caring, helpful, welcoming and supportive neighbor right where you are.
Listen to learn from Commissioner Douglas Riley on where to find your purpose.