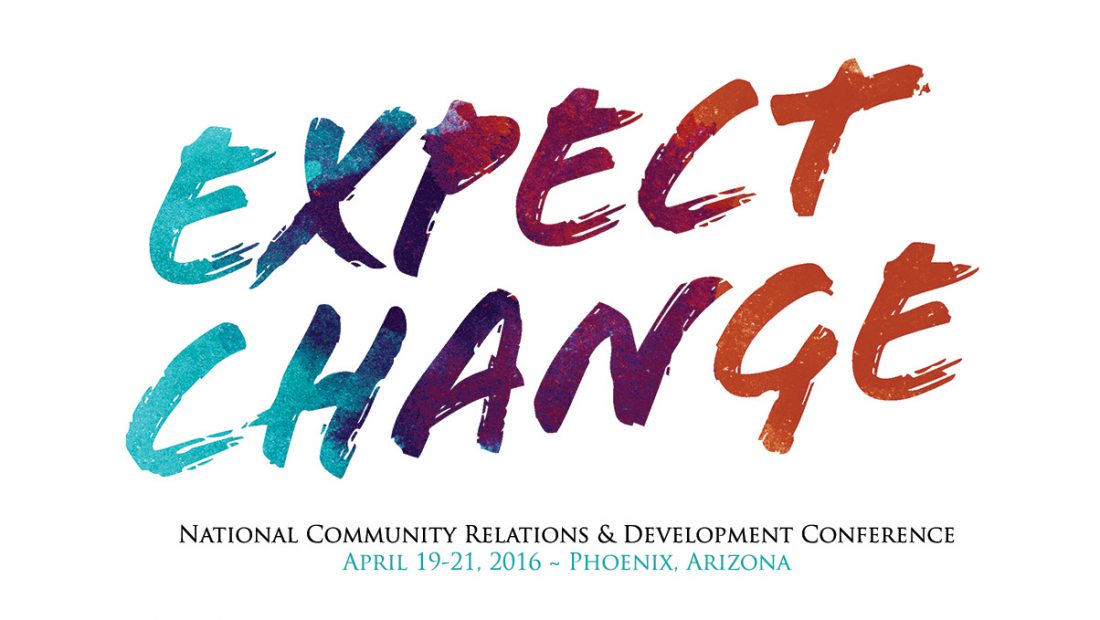 With 'Sleeves Rolled Up'
National awards presented in Phoenix
National Headquarters recognized individuals and corporations April 21 at the National Community Relations and Development Conference with the "Sleeves Rolled Up" award.
Recipients—those who have made a significant contribution to The Salvation Army's emergency disaster services (EDS) preparedness, response or recovery efforts—include:
Richard Barnhart, Eastern Pennsylvania and Delaware Division, Eastern Territory
For nearly 20 years, Barnhart has served the division, helping to build and shape its EDS program into one of the territories' most relied upon and active operations.  He helped to grow the volunteer base across the division and implemented the National Disaster Training Program, where he was lead instructor for the division. Barnhart also started an internship program for EDS, which has played an integral role in the creation of the new Emotional and Spiritual Care Framework for the division.
Envoy Wayne Gillespie, Commonwealth of the Northern Mariana Islands Citadel Corps, Saipan, Western Territory
For 16 years, Gillespie has served The Salvation Army in Micronesia. He showed exemplary service when Saipan was struck by Typhoon Soudelor in August 2015. He and his wife, Envoy Annie Gillespie, have assisted Pacific Islanders in dozens of natural disasters in various ways in Guam, the Commonwealth of the Northern Mariana Islands (CMNI), Chuuk and the Philippines. Gillespie founded the Guam National Voluntary Organizations Active in Disaster in 1999 and resurrected the CMNI's VOAD.
Joseph Johnson, Elberton, Georgia Service Center, Southern Territory
Johnson has volunteered with The Salvation Army for over 20 years, and served as a local advisory board member for 17 years.He has been a disaster volunteer for 13 years and served in 19 disasters, and led the fundraising effort to purchase a new state-of-the-art canteen.
Bill Shillington, Salvation Army Team Emergency Radio Network (SATERN), Territorial Disaster Operations Chief, Central Territory
A volunteer with SATERN for 25 years, Shillington is a FCC-licensed amateur radio operator skilled in emergency communication and message handling. He has served in many EDS operations including: Hurricane Andrew, the Ohio and Red River floods, Hurricane Katrina, the Haiti earthquake, the Joplin, Missouri tornado, and Hurricane Sandy.
Corporate partner recipients include:
UPS
In the wake of disaster, UPS provides philanthropic dollars, logistics know-how, transportation assets, and passionate and skilled employees to lend a helping hand. It has allowed for the Army to bring EDS services to those in need through rapid shipping of resources and supplies, and been instrumental in providing services and support to the Army over the past years, especially during flooding in the Carolinas in October 2015.
UPS has partnered in international disasters as well, helping to: ship and transport tents and mosquito nets after the Nepal earthquake; assemble a warehouse for refugees to acquire furniture and clothing during the European refugee crisis; and financial support for immediate relief and recovery after Cyclone Pam in Vanuatu, the Myanmar flooding, Burundi refugees; and gave a cash grant to develop the Community Preparedness and Climate Change adaptation for disaster preparedness and risk reduction.
Walmart
A supporter of the Army for more than 30 years, Walmart specifically supports disaster relief and Christmas fundraising programs.
Following 9/11, Walmart donated $1 million to The Salvation Army relief efforts in New York City and the Pentagon. In 2004, Walmart paid $20,000 to place an ad in USA Today to help fundraising efforts for the Army's emergency response to the needs of survivors affected by the four consecutive hurricanes that made landfall that year. After Hurricane Katrina, it placed a Salvation Army representative at the Walmart Emergency Operations Center after Hurricane Katrina, enabling the Army to take advantage of its logistical expertise and to place orders quickly for basic needs of food, water and clothing; it donated $1 million to the Army's Katrina relief efforts on the day the hurricane hit Louisiana and Mississippi; Walmart and the Walton Foundation gave The Salvation Army a total of $8 million in cash for immediate response to the needs of storm survivors; gave large amounts of gifts-in-kind, typically from local stores; and provided key technical support to aid The Salvation Army's failing website and donation facility, which could not handle the immense traffic from a public who wanted to donate or were in search of a loved one. It also placed a donation button for Katrina relief through The Salvation Army on walmart.com. Following the Midwest floods in 2007, Walmart donated $160,000 to The Salvation Army in 13 states to help respond to over 30,000 individuals in need.
Polaris
Since 2012, Polaris has donated specialized vehicles for EDS responses and built a "Polaris/Salvation Army Relief and Rescue Fleet" benefitting EDS efforts nationwide. In response to Hurricane Sandy, the company donated 10 military-grade Ranger ATVs to support relief efforts in the Eastern Territory. In 2010, Polaris gave the Army 10 Rangers to support Oklahoma tornado relief efforts in the Southern Territory, and in 2014 Polaris outfitted the Central Territory with 11 Rangers. Polaris donated four, high-end utility vehicles, one per territory, in 2015 from its defense business.
Wawa
Wawa offers regular support through its daily donation of food products and in store items, as well as through financial assistance in supporting various Salvation Army programs through grants made possible by the Wawa Foundation. In 2015 Wawa partnered with the City of Philadelphia and The Salvation Army, in support of the Papal Visit during the recent World Conference of Families. Wawa donated more than 80,000 meals that were prepared and distributed by Salvation Army EDS personnel to the nearly 9,000 first responder, law enforcement and support personnel assisting with the events. It provided more than 1 million bottles of water to the event for first responders and the general public.  Wawa staff were on hand working alongside EDS personnel at the City of Philadelphia Emergency Operations Center, throughout the event helping to troubleshoot issues as they arrived and providing vast amounts of infrastructure support through deliveries every 24 hours and the use of refrigerated trailers to help store and maintain products, as well as training on equipment and food preparation standards.