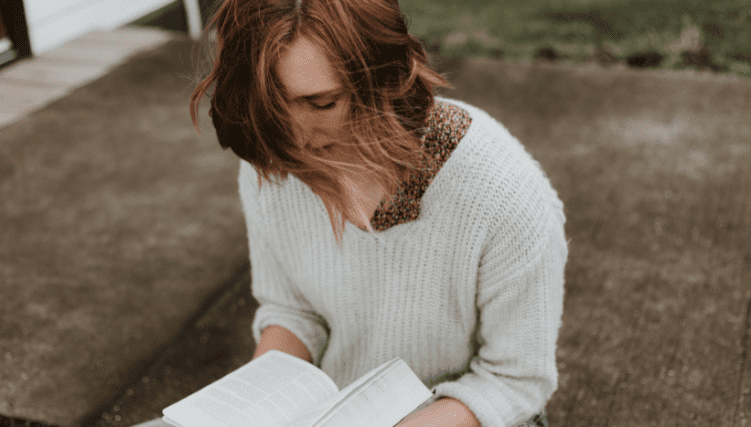 When Trash Becomes Treasure, part 3
A Scripture study from Caring, part three of four.
Through the Scriptures we've seen how Jesus responds to "trash" days. We've gained perspective on how salvation is like being salvaged from the wreckage of this world and how God not only restores us fully, but that he pulls us up out of the muck when we are surrounded by garbage, and puts us on a solid foundation. Of course, there is a challenge for us to respond as well. When I was struggling to find a blessing in my garbage of a day, I prayed and asked the Lord to show me how to respond to trash days and the Scripture he gave me was perfect! 
"Consider it pure joy, my brothers and sisters, whenever you face trials of many kinds, because you know that the testing of your faith produces perseverance. Let perseverance finish its work so that you may be mature and complete, not lacking anything. If any of you lacks wisdom, you should ask God, who gives generously to all without finding fault, and it will be given to you" (James 1:2-5).  
Reading his Word enabled me to start to see how God was restoring me from the inside out. All along I had been looking at bits and pieces of my day, both good and bad, and not getting anything of value from it. Until I actually took time to give my day over to the Lord and read his Word, then I was able to see a bigger picture and how some of the bits and pieces started to fit together. The English Standard Version of the Scripture above uses the word "various" to describe the kinds of trials we will face in life. And I visualized the various parts of my day that I had collected and thrown into the trash bin: 
Some good
Some bad
Some stressful
Some delightful
Some important
Some eye-opening
Some heartfelt
Some lucky
Some frustrating
Some exasperating 
Some tearful
Some relieving
I had taken it all, bit by bit, and crumpled each one up and counted it all rubbish because I had a few less than desirable feelings about the difficulties I was facing. I disregarded the good stuff and counted it all trash! But that's the exact opposite of what God's Word says about how we are to consider our garbage days; He says we are to "Count it all joy…" (James 1:2a, ESV).
Beyond the surface
Upon reflection, what trial can you now count as "joy"?
The phrase, "One man's trash is another man's treasure," comes to mind and I realized that all the things I had counted trash were really treasure—all of it—the stress, the luck, the tears; it's all treasure. The Word says, You know that under pressure, your faith-life is forced into the open and shows its true colors (James 1:3, MSG).
For you know that the testing of your faith produces steadfastness. And let steadfastness have its full effect, that you may be perfect and complete, lacking in nothing (James 1:3-4, ESV).
If any of you lacks wisdom, you should ask God, who gives generously to all without finding fault, and it will be given to you (James 1:5, NIV).
So, to wrap up my lengthy explanation, The Lord's challenge to us on garbage days is to, Let it [the garbage] do its work so [we] become mature and well-developed, not deficient in any way [treasure!] (James 1:4 MSG).
What trash day experience can you look back on and now consider treasure?
Between the lines
And if you're stuck like I was, on all the negative things and you aren't able to count it all joy, God's got your back because, If you don't know what you're doing, pray to the Father. He loves to help. You'll get his help (James 1:5, MSG).
For reflection: How long have you gone through a garbage day before stopping to pray?
Sign up for the Do Good Digest, our weekly newsletter, and stay tuned next week for part four. Download the full study in our Scripture Study Collection.
---
 Do Good: