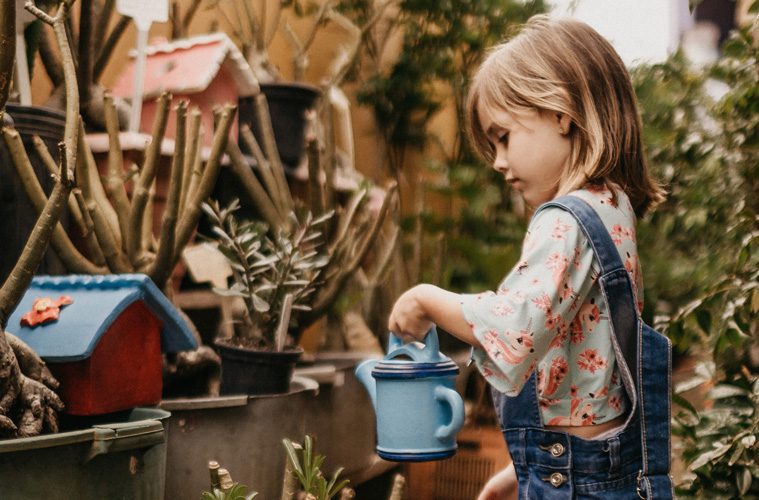 6 ways to keep your kids enriched during the summer
Summer is in full swing—school is out and the kids are enjoying their break from the classroom with activity-filled days soaking in the sun. They're having fun playing outside, swimming in the pool until their skin wrinkles, spending time with friends and becoming avid campers. 
And while they've definitely earned this stress-free fun away from the pressures and high expectations of school, it's crucial to keep them learning during the summer so they don't lose too much of the knowledge they've acquired throughout the school year. 
According to data compiled by the National Summer Learning Association, most students lose two months of math skills during the summer, while low-income school-aged youth lose an additional two to three months in reading. That's why nine in 10 educators spend at least three weeks re-teaching lessons at the beginning of the school year. 
But there are ways we can help our kids avoid this summer learning loss, commonly known as the "summer slide." We can keep them enriched with fun learning activities that keep them practicing what they've learned throughout the school year. 
Here are a few ideas on how to engage our children that will keep their brains busy, even when school is not in session.  
Teach them to budget their allowance money.
Get your kids practicing their math skills (while learning an essential life skill) by teaching them to budget their allowance money. 
When giving them allowance money, set aside time to show them how to budget their funds wisely. Teach how to allocate funds for "fun money" they can use for items they want, like toys, video games or summer treats and activities, like the arcade or fair. Teach them to save up for more expensive items. Also, make it a point to instruct them on the importance of setting aside money to save for their future, as well as to give back to a charity or good cause of their choice. 
This will not only keep their mathematics knowledge intact, but also teach them the value of a dollar. 
Set a designated reading time and create fun challenges.
Promote reading in your household by setting a designated reading time with your kids. If your children are younger, have them choose books for you to read to them each day. If they are older, have them choose a book they can read in a quiet setting to themselves each day. And if possible, read that same book alongside them to discuss it together later. 
You can also make this designated reading time more fun with age- appropriate literacy challenges, giving out prizes for each book read during the summer. Many local libraries also have summer reading programs for your kids to participate in.
Foster creative writing skills with journals. 
Encourage your kids to practice their writing skills by giving them journals to write in each day during their break from school. 
They can write daily journal entries detailing their summer adventures for each day, or you can motivate them to tap into their creative side by asking them to write a short story based on a theme of your choosing. They can even write songs or poems—anything that gets them writing every day. 
Then, if they want to, give them an opportunity to share their favorite piece with your family at the end of the summer.  
Start each day with a history lesson.
At the beginning of the day, share about an important moment in history with your kids. Read them the stories of prominent people in history, or about important events that have led the country and the world to where it is today. 
Afterward, discuss this mini-history lesson with your kids, and ask them how they feel about it. Answer any questions they may have. Instill a curiosity for the past and the impact these events have in the present and will continue to have in the future. 
Try some science experiments at home.
Research some interesting science experiments you can do at home with your kids—whether that be making slime or trying out the classic soda and mentos experiment. 
They'll have a blast being scientists for the day, while learning important science skills along the way. 
Inspire your kids to get creative.
Help your kids channel their inner artist, and get them involved in the respective arts that interest them. If they enjoy fine arts, set up an art table for them to paint or make a craft. And if they are a natural performer, enroll them in dance, music or theater programs. Sign them up for a Salvation Army camp or local music ministry.  
They will learn valuable skills the arts have to offer—like confidence and perseverance—while expressing themselves in a positive and beautiful way.
---
Do Good: 
Visit

westernusa.salvationarmy.org

to find The Salvation Army nearest you. Ask about music ministries or camps your child could be involved in this summer.

Give to support

the fight for good in your community.

What does it mean to do good? Where can we discover joy? What is it really like to be homeless? How can I raise a kind kid? Subscribe to

The Do Gooders Podcast

from Caring Magazine to find these exact shows and more—all to help you be inspired to do good right where you are.