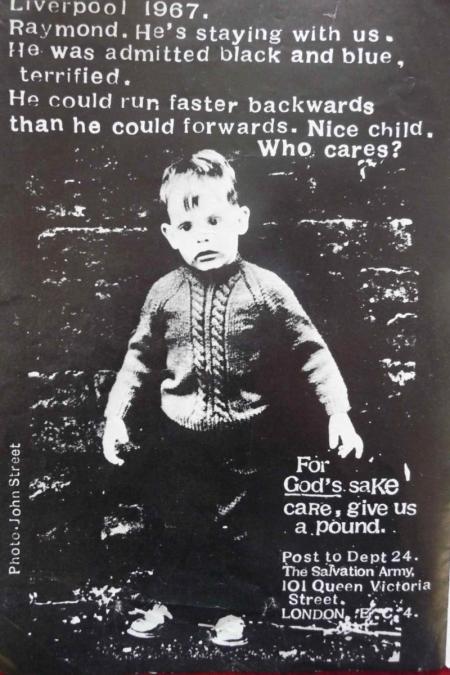 Vintage Salvation Army fundraising campaign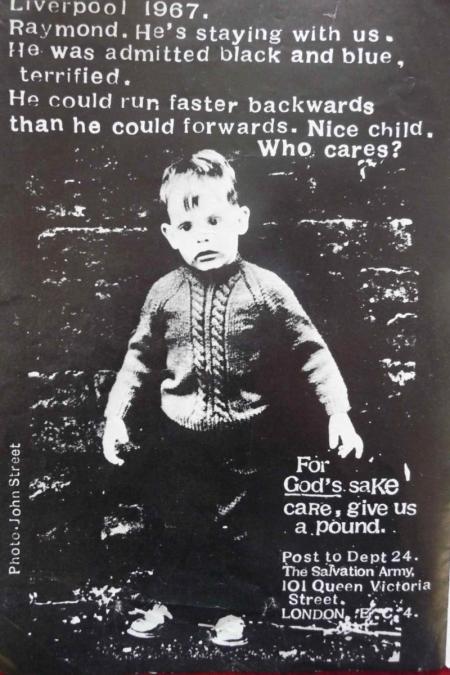 In April 1967, The Salvation Army in the UK launched an ambitious effort to raise 1 million British pounds in a year's time, or about $22 million in today's US dollars.
In 1967 the world was changing. London was the scene of much fashion, music and artistic expression.
The Salvation Army was in the mood to try something new too. They worked with KMP Partnership, a British advertising agency and created a series of print ads and posters designed to tell the unvarnished truth about the living conditions of some of the country's most vulnerable citizens.
Each ad in the series also carried the tagline, "For God's sake care, give us a pound" and a postal address where donations could be mailed.
The Showcase of Fundraising Innovation and Inspiration (SOFII) website featured the appeal this week as an example of a groundbreaking – and successful – fundraising effort.
There were a couple of innovations rolled out in this campaign: 1) the appeal asked for a specific amount – one British pound (or about 22 US dollars, adjusted for inflation), and, 2) the ad agency felt that donors would need something in return for making such a large gift, so they had a famous bank-note printer make bonds to give each donor as a pledge for how the money would be spent.
The look and feel of the campaign was quite a departure for The Salvation Army too. Instead of familiar symbols, by design the ads contained stark, black and white images of despair taken by famous and unknown photographers. More than 200,000 photos were taken in all, and 17 of the most alarming shots were featured in a photo exhibition called "The Royal Academy of Sorrow" at London's Dorchester Hotel.
The SOFII author notes that there's evidence that The Salvation Army didn't meet its financial goal, but even so, the campaign succeeded by "pushing the boundaries of what could be achieved."
I think the campaign pushed the boundaries by asking us to not only witness the human tragedies around us, but also respond. For that reason, and so many others, this really is groundbreaking work.
From expectchange.dreamhosters.com