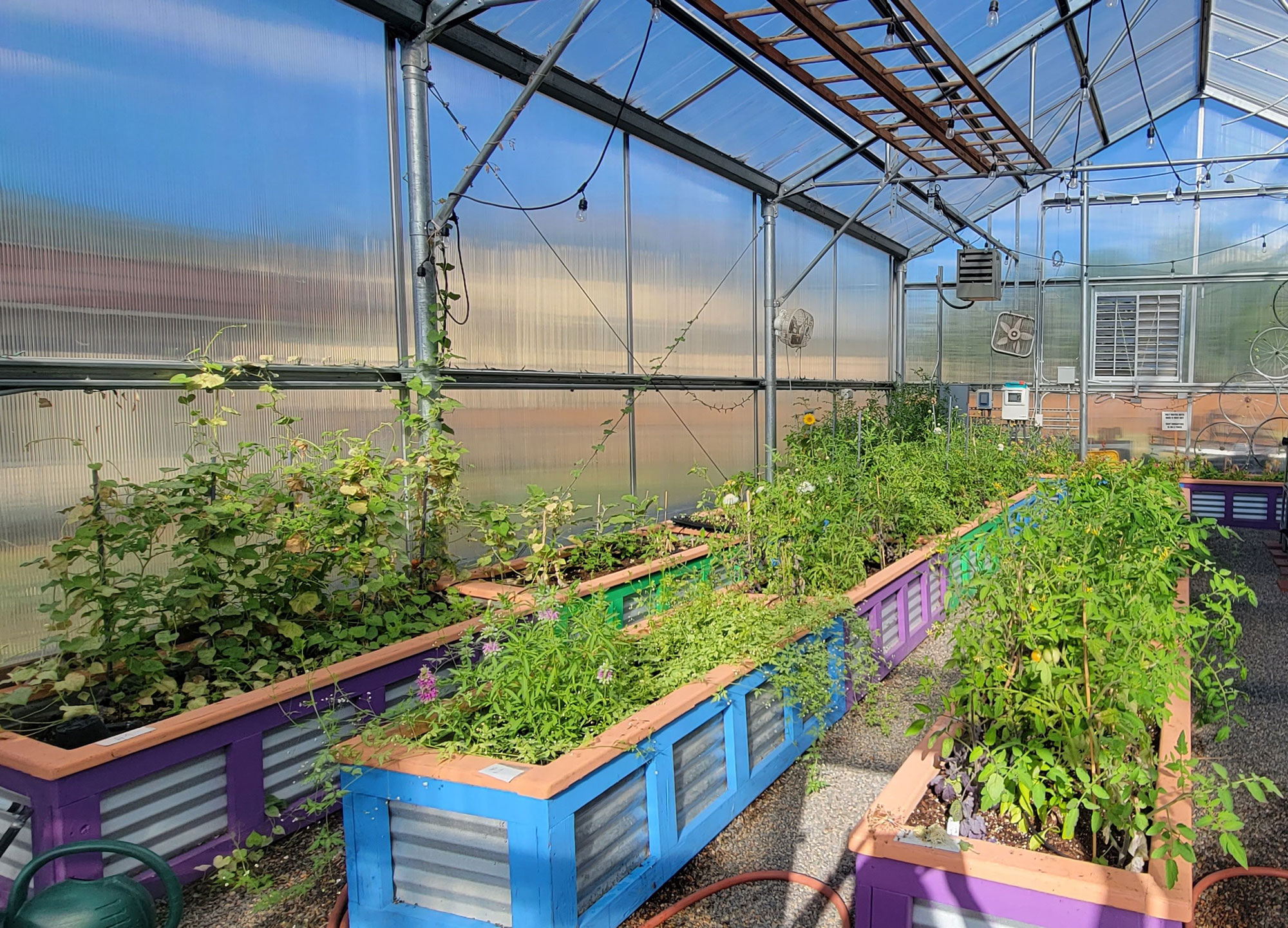 How The Salvation Army's Community Garden cultivates wellness and connection in Vail Valley
The Salvation Army, Vail Service Extension is growing local connections and nourishing wellness through its Community Garden.
In Avon, Colorado, The Salvation Army, Vail Service Extension Community Garden is planting seeds in the soil and hearts of its participants through its all-encompassing wellness programs that encourage those of all ages to get in touch with the land.
The Vail Service Extension offers vital social services to those in need through food, rent and utility assistance, prescriptions, senior support, and emergency transportation. Along with these services, a community garden serves as a valuable addition to the support provided by The Salvation Army, Vail Service Extension.
Tsu Wolin-Brown, longtime Center Coordinator, said the garden's inception stemmed from a food pantry client's desire for fresh produce.
"I came up with some funding, and we added our community garden," Wolin-Brown said. "We began charging $5 per plot so clients in need could develop a sort of ownership for their garden."
The leasing season of the plots kicks off with a seed distribution and exchange for everyone to start their gardens. The continued growth of fruits and vegetables is supported by a drip irrigation system that ensures the proper amount of water for each plant.
According to Wolin-Brown, the garden grows abundantly, producing impressive amounts of produce for them to share with the community.
"Last year, we gave away 500 tomato plants to children who didn't have a garden or room for one at their house," she said.
Soon after the garden opened in 2013, it began to receive annual funding of $10,000 from the City of Avon's "Get Out and Grow Avon" grant, which supports the continued garden operation and its programs.
There are 38 plots of land available for summer leasing in addition to a greenhouse to increase access to produce and workshop opportunities during the winter.
Community members can pay $50 to rent a 4-by-8 plot, while four larger, 4-by-16 plots are available for restaurants to rent for $200. Clients in need and Community members can come and go as they please, with gardening tools readily available.
According to Wolin-Brown, the program continues to see significant expansion and interest throughout the community, with 11 plots going to new renters this summer.
"It's been an absolutely wonderful project," said Wolin-Brown. "Our overarching goal is to nourish the body, mind and soul."
Learning nature
Along with offering personal garden patches, free workshops are available for individuals of all ages to experience the potential therapeutic qualities of gardening.
According to The National Library of Medicine, gardening can deliver a positive effect on the mind and body by combining physical activity with social interaction and exposure to nature and sunlight.
The Salvation Army, Vail Service Extension has partnered with organizations, non-profits, churches, public and private schools, rotary clubs, and law enforcement for workshops, volunteer events, and retreats to the gardens. Wolin-Brown said they used to reach out to groups to see if they were interested, but now these groups are contacting them.
Recent visitors have included SpeakUp ReachOut, a suicide prevention outreach, and YouthPower365, a childhood assistance non-profit.
"We try to be very collaborative and welcome everyone so that they can experience some of the benefits of gardening," Wolin-Brown said. "That's really what makes our programs, our programs."
Sarah McCracken, the Greenhouse and Community Garden Manager, plays a vital role in hosting and developing the curriculum for the free classes. One of the most popular courses is "Growing Gardeners," a twice-weekly program that transforms the garden into a living classroom for preschool-aged children.
During the classes, about 25 children come to learn how food grows while they tend to a garden, pulling weeds and occasionally planting seeds. McCracken said she likes to include a snack that complements the food they are learning about.
"Growing Gardeners is a really fun way to introduce little ones to gardening and learning where their food comes from," McCracken said. "I've had the pleasure of developing a curriculum for the kids, which is really exciting."
During a recent Growing Gardeners workshop, McCracken developed a course in which the students learned about the life of a strawberry and how a single seed will start a new plant.
The children then used blenders to make a strawberry salad dressing and harvested kale to create a salad. This food pairing may have once been met with hesitation by some kids, but thanks to the workshop, they were interested in trying it.
"They're just such an enthusiastic, adorable group," McCracken said. "It's my favorite part of the day."
For Wolin-Brown and McCracken, seeing the garden's impact on those of all backgrounds reinforces the idea that access to fresh produce and gardening opportunities can positively affect communities.
"After a parent found out that her son ate and enjoyed kale, she was so impressed by the program that she sent us a donation of $100," Wolin-Brown said.
Therapeutic soil
Whether one is interested in growing their own produce to eat or simply getting their hands in the soil and tending to a harvest, there is an activity for everyone that can aid in uplifting their mind, body, and soul through the therapeutic aspects of gardening with others.
"It's not just children who enjoy our programs," Wolin-Brown said. "Some adults haven't had much experience gardening or learning about food, so this program has beneficial aspects for all."
In the future, Wolin-Brown hopes to relocate with the support of the City of Avon. She envisions having more space to explore new programs and desires a full-size kitchen to expand their culinary workshops.
McCracken will soon have her Horticultural Therapy certificate, and she plans to introduce therapy-based programs that can further assist the community while promoting the healing aspects of gardening.
"We're very excited to continue to develop these community connections with other non-profits and programs in our valley," McCracken said. "I'm really looking forward to being able to help our population a little bit more. The response is always very positive."
---
Do Good:
See how The Salvation Army fights hunger.
Did you know The Salvation Army served some 24 million Americans last year fighting hunger, homelessness, substance abuse and more? Where can you help? Take our quiz to find your cause and learn how you can join in today.
Subscribe to the Do Gooders Podcast and tune in for good ideas. Hear conversations with those doing good and those with good ideas so you can turn inspiration into action and make an impact right where you are.