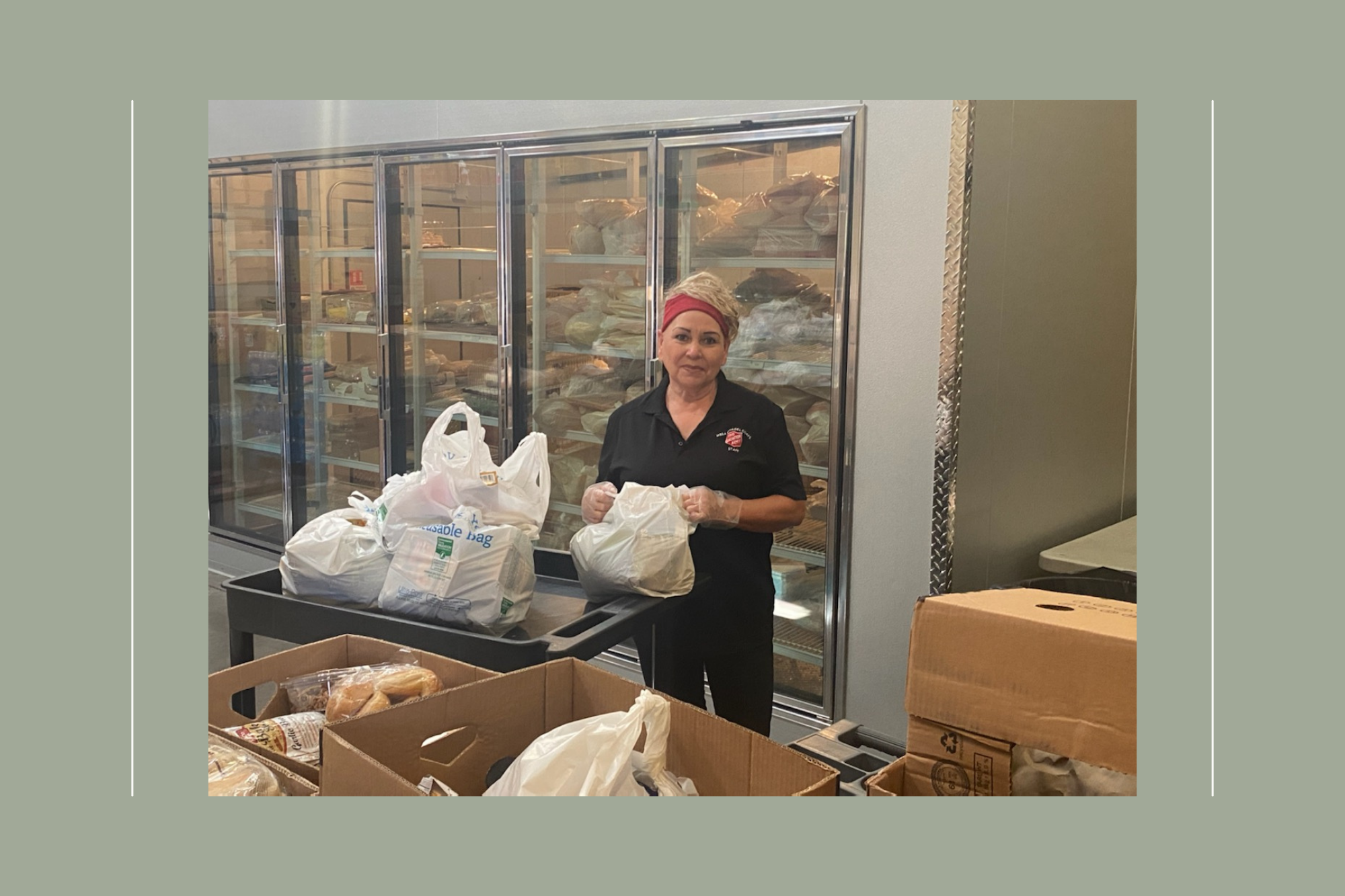 Salvation Army partners to keep food out of landfills and onto the tables of those in need
Mesa Citadel, United Food Bank rescue food from grocery stores to feed community
A few days a week, Ragu Razo gets into The Salvation Army Mesa Citadel (Arizona) Corps' refrigerated truck early in the morning and drives to grocery stores around the city. At each stop, he collects food from stores that would have otherwise likely gone to waste. Upon completing his routes, Razo brings the food back to the corps, so it can be distributed to clients at its food bank.
"My days here are long. I go to numerous stores and I collect all the food donations," said Razo, who is The Salvation Army's driver for the Grocery Food Rescue Program. "On some of my better days, I'll collect 8,000-10,000 pounds of food."
Razo said he is a master plumber by trade.
"When I took on this job, they told me, 'We can't pay plumber's wages.' And I said, 'Well I'm not into it for [that]. I'm here to do God's work,'" Razo said. "It's very fulfilling for me."
"[Razo] goes in each and every day and he sees it as his ministry and his way of helping out," added Major Scott Ramsey, Mesa Citadel Corps Officer. "He's going to the stores. He's made wonderful relationships at the stores. They like him. He likes them. It works very well."
The Mesa Citadel Corps partners with United Food Bank for the Grocery Food Rescue Program, which keeps food that is still good out of the landfills and brings it to people in need instead.
With the Grocery Food Rescue initiative in place, the corps' food bank is able to offer meat, poultry, bread, fresh fruits and vegetables, milk and other food staples to clients. Some stores even donate pet food to offer relief for those expenses as well.
"What we're able to offer a family nowadays is so much more substantial," Ramsey said. "We're able to offer ground beef, steaks and chicken and all of that because before it hits the sell-by date, they freeze it and we keep it frozen until we give it to a family in need…We get a lot of bruised vegetables and fruit that would not look all that good on the produce table but still have a few days left on their life."
United Food Bank makes the arrangements with the grocery stores and handles all the logistics behind the scenes so The Salvation Army can do its food pickups.
"United Food Bank essentially now is the clearing agency, so we don't have to go out and make our own arrangements," Ramsey said.
The Salvation Army receives food donations from grocery stores, including Walmart, Costco, WinCo Foods, Sprouts Farmers Market, Fry's Food Stores and Bashas'.
"They're very thankful to be able to help," Razo said. "They are very generous."
Everything the stores donate goes straight to the food bank, so the corps can give it away to clients who need it. When Razo arrives with the truck full of food, full-time volunteer Maria Davis—who runs the food bank—and the team of volunteers sort through the food and prepare it for distribution. According to Ramsey, the food bank serves an average of approximately 50 families a day.
"It's very important that we get those donations from the grocery stores because, with that food, we help a lot of people in need who don't have food or whose salaries aren't enough to feed their families," Davis said.
And while the Grocery Food Rescue Program has been around for a long time, it's become especially important in recent months as the need increases.
The U.S. Bureau of Labor Statistics recently reported that in the last 12 months, the Consumer Price Index for all items increased 8.5 percent—the highest 12-month inflation rate since the early 1980s. Food prices, in particular, are up nearly 9 percent in the past year.
"[It's important], now with inflation, that people are able then to have some of their food costs [covered] and so their money can go to their other bills. They can keep their lights on, keep their rent [paid], and eat now," Ramsey said. "They might be making their rent. They might be making their utilities. But they're having to make more choices with how much they're able to eat and what they're able to eat because of the other bills. We're helping with their food insecurity."
And community members are thankful for the assistance.
"It's a lot of help for people," Davis said. "Last week, a woman was telling me that meat prices had increased too much, and the eggs, too. She told me, 'Thank you, God bless you, and thank you for what you are all doing to help the community.'"
Ramsey and his team hope to keep the program going with United Food Bank and grocery store partners to continue supporting the community with food when they need it.
"As the need grows, [I hope] that we're able to meet that need," Ramsey said.
"People leave [the food bank] very happy with their boxes of food," Davis said. "Hopefully God will keep blessing us with a lot of food and more support to keep helping others."
---
Do Good: