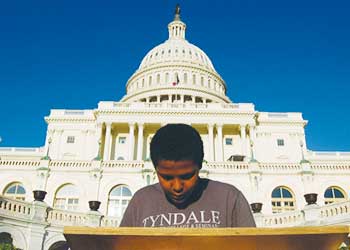 U.S. Capitol Bible Reading Marathon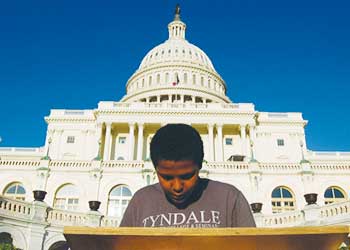 Salvation Army corps cadets participate in annual event.
Members of the corps cadets, a youth group at The Salvation Army in Alexandria, Va., participated in the annual U.S. Capitol Bible Reading Marathon hosted by Faith and Action in observance of the National Day of Prayer.
The annual event welcomes churches, members of congress, civic and religious leaders to take part in 95 hours of straight Scripture reading from Genesis to Revelation without commentary. Gathering on the west steps of the capitol in Washington, D.C., the cadets read for one hour.
One of the students described the event as "stirring" when he realized he was exercising his freedom of speech and affirming his Christian faith while looking out at the Washington Memorial.