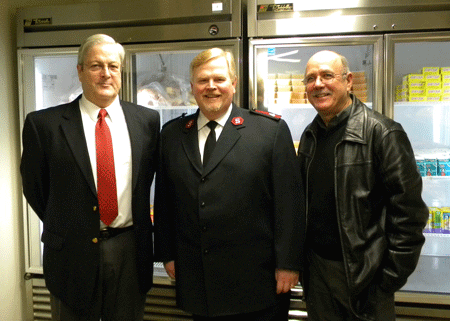 Tualatin Valley Citadel—looking good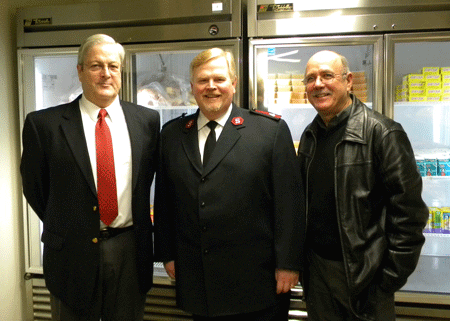 Newly remodeled corps dedicates its facility.
The Salvation Army Tualatin Valley Citadel Corps celebrated the completion of its remodeling on Jan. 29. The work ended before Christmas 2011, just in time for the corps to prepare its holiday distributions of toys, food and gifts.
The upgrading—more than just a new coat of paint—included new flooring, 20 additional seats in the chapel and expanding the food pantry to 2½ times its original dimensions. The size and configuration of the new pantry will enable clients to shop rather than receive a pre-packaged food box.
"This remodel allows us to more effectively serve the Washington County community, and we look forward to sharing this new facility with our community," Corps Officer Lt. Emmanuel Masango said.
The dedication ceremony was open to the public, as well as corps staff and members. Those interested received a tour of the newly renovated chapel and food pantry. All were welcome to a worship service prior to the dedication ceremony.
The Portland Tabernacle Brass band played. Becky Tymchuk, member of the Portland Metro Advisory Board and council member of the Tualatin Valley Citadel, was emcee. Majors Donald and Ronda Gilger, divisional secretary and women's ministries secretary, respectively, attended, along with board chair Terry Dean and board member Theresa Enderle. City council member Steve Calloway spoke on what the remodel means to the community and Laura Tovar from the Oregon Food Bank also spoke.