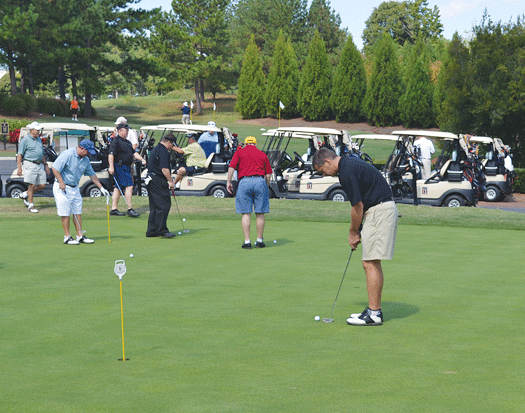 Tournament tees off in Atlanta
Annual fundraiser brings in over $100,000 in 2011
By Sheena Gadson
In late September, The Salvation Army Boys & Girls Clubs of Greater Atlanta held its 11th annual Charity Golf Tournament at the TPC Sugarloaf Country Club in Duluth, Ga.
"Even the bad shots don't seem so bad when you know good is being accomplished," said Phil Leonard, major gifts manager of The Salvation Army Metro Atlanta Area Command.
This year's title sponsor, The Metro Atlanta Automobile Dealers Association, along with 17 tournament sponsors gave generously—raising over $100,000.
The tournament benefits over 2,500 youth in metro Atlanta that count on The Salvation Army Boys & Girls Clubs for a safe place to learn and grow. The recent economic downturn has given the Army even more incentive to help ensure that kids continue to have access to quality programming and services by hosting events such as this.
Andy Copassaki, executive director of The Salvation Army Boys & Girls Clubs of Greater Atlanta, said, "In this very tough economy, hardships are felt more than ever before, but thanks to our sponsors, our children can have brighter futures."