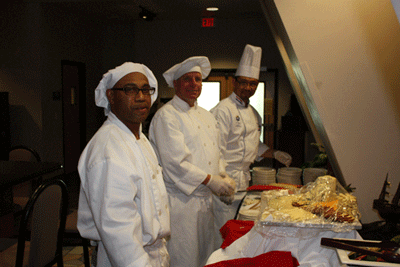 Too many cooks in the kitchen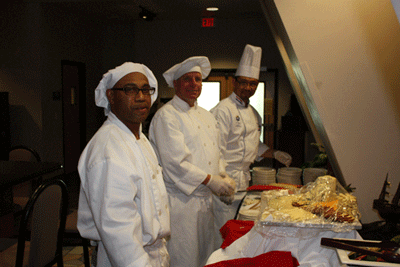 A homeless facility turns its residents into students to prepare them for work outside the facility.
By Merry Janowsky
The Salvation Army of Clark County, Nevada is extremely proud of its "Culinary Vocational Program." On April 6, 14 formerly homeless individuals graduated from the College of Southern Nevada's (CSN) culinary program. Each culinary class has an enrollment of 15 (there are two classes per year).
This program is rather intense for the soon to be graduates because it is so condensed and the students have homework to do as well as a work schedule in the campus kitchen. They spend a total of 150 hours of classroom time at CSN.
The culinary students also work on our Owens campus in the kitchen serving as many as 1,200 meals a day while enrolled in the vocational program. The Owens campus kitchen has four staff positions: a manager and three lead cooks. In addition to the culinary students there are other vocational clients who are assigned to the kitchen.
The certificates they receive are designed for this program specifically and are signed by the chefs at the college.
The program is unique as is the certificate; however, all the culinary students are fully enrolled CSN students, earning seven credit hours. This gives them an opportunity to continue with additional culinary or other classes when they graduate.
For their final, they prepared a great three-course meal for parents, friends, officers and donors. Three of the graduates—Robin Bennett, Ian Kozlowski and Gloria McCoy—gave their testimonies of how far they have come and how this program has changed their lives.