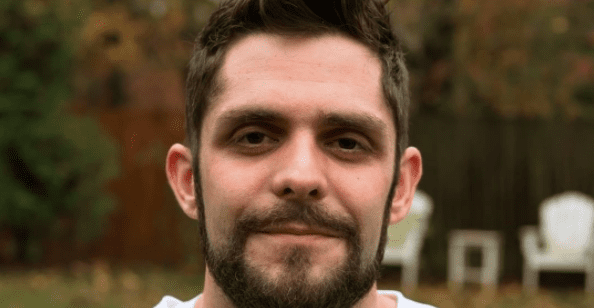 Thomas Rhett to kick off 127th Salvation Army Red Kettle Campaign
The campaign has rasied nearly $2.2 billion since 1997.
Academy of Country Music's Male Vocalist of the Year Thomas Rhett will perform live at AT&T Stadium during the nationally televised halftime show of the Dallas Cowboys game against the Los Angeles Chargers on Thanksgiving Day, kicking off The Salvation Army's annual Red Kettle Campaign.
The campaign, which begins on Thanksgiving Day and runs through Christmas Eve, is the largest and longest-running fundraiser of its kind. It raised $147.3 million during the 2016 campaign alone and has raised nearly $2.2 billion since the Cowboys Thanksgiving Day partnership began in 1997.
Donations to the iconic campaign help provide shelter and meals for the homeless and hungry, and Christmas toys for millions of children, in addition to numerous other social service programs The Salvation Army provides year-round.
"Watching the Cowboys game is such a tradition on Thanksgiving Day," Rhett said. "It's all about being together with family and friends, but this year is going to be a little different for us. I'm pumped that we get to pack up the whole family to go to Dallas for the halftime show…it's going to be blast and helping do it for a good cause makes it even better."
The Red Kettle Kickoff halftime show has been nationally televised for all of its 21 years, reaching millions of viewers with the campaign's message. Rhett is the newest addition to a list of Red Kettle Kickoff celebrity halftime performers, including Eric Church, Luke Bryan, Selena Gomez, Enrique Iglesias, Keith Urban and Carrie Underwood, among others.
In addition to donating to the traditional bell ringers that will be stationed at retail locations throughout the country, supporters can join The Salvation Army's Fight for Good by starting their own #FightforGood fundraiser on RedKettleReason.org.
"We are thankful for our partnership with the Dallas Cowboys, whose organization has continually provided us with incredible awareness during our most critical fundraising season," said Lt. Colonel Ron Busroe, National Community Relations and Development Secretary for The Salvation Army. "We celebrate their ongoing support, and what is sure to be a memorable kickoff performance."
As the first country artist to top the all-genre Billboard 200 Album's chart this year, Thomas Rhett's star has continued to rise since the release of his debut album "It Goes Like This." Currently the Academy of Country Music's Male Vocalist of the Year, Rhett has also garnered GRAMMY, CMA, CMT, and iHeartRadio Music award nominations, including major wins for his love song "Die a Happy Man." Thomas Rhett recently released his third album LIFE CHANGES.
"Thomas Rhett is not only a chart-topping country artist, but also a musician whose commitment and passion for philanthropy makes him a great fit to join the Fight for Good and kickoff the Red Kettle Campaign," said Charlotte Jones Anderson, Executive Vice President and Chief Brand Officer for the Cowboys and former National Advisory Chairperson for The Salvation Army. "Every year, The Salvation Army makes a difference in the lives of millions of Americans. We want everyone to know that their donations truly make an impact."