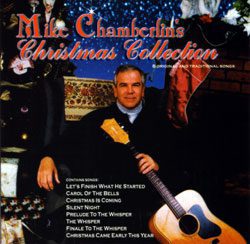 'The Singing TV Guy'
After 35 years as a news and sports broadcaster, Mike Chamberlin traded his TV microphone for a singing mic, and now donates a portion of the proceeds from his albums, "Christmas Collection" and "Storyteller," to The Salvation Army.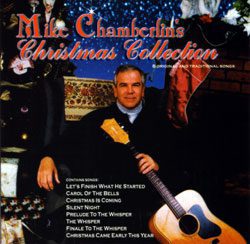 "I've been a musician all my life so this is not a stretch," said Chamberlin, 62, a San Clemente resident. With over 1,000 concerts to his musical credit, he now travels to churches, senior centers and retirement homes all over the Southern California and Arizona, performing a show he calls "Music Through The Decades."
One song at a time he walks his audience through the golden age of music, a time when Irving Berlin, Cole Porter and George Gershwin were writing classics for the great American songbook. Chamberlin said, "I have the power, as a musician, to transport my elderly audience to a different a time and place in their lives. Music is magical, it can bring a smile or a tear if delivered properly."
He also feels that music is therapy. "It [music] can move their spirit as well as their feet, so to see their faces light up when I sing 'Over The Rainbow' or 'Til There Was You' is very rewarding," he said. "I believe that music touches a place in our soul that the spoken word cannot penetrate. Some seniors cannot hear words but they can feel the beat. Some cannot see well, but the songs I sing touch a place in their memory. And then there is always the resident or two that cannot put thoughts together to express themselves. It is in those eyes, that I often see a tear.
"If I can bring a small amount of joy to those precious souls who have lived so long, endured so much and contributed greatly, then I leave the place a better, more fulfilled man," Chamberlin said.
"It seems as though society has a tendency to put our seniors into a small room and hope they won't interfere with our day to day lives.  These precious people have a lot of living yet to do," he said. "I have found that many seniors treasure a gentle touch, a smallest act of kindness, a wee bit of attention that most of us involved in the day-to-day wouldn't even notice. But you can see in their eyes that they are savoring every ounce of life, and if I can give them a few minutes of joy then I am deeply honored."
Chamberlin also shares with his audience quips from his book God Has A Sense Of Humor For Heaven's Sake.  As a church worship singer, Chamberlin has heard a lot of sermons, and would often write down funny stories from the pastors. Those funny stories found their way to the pages of his book, which is currently on his publishing company's top 10 best seller list.
He performs with the folk group, The Arizona Trio, paying tribute to the likes of the Kingston Trio and Christy Minstrels. "You wanna see a room light up," Chamberlin asked, "just bring a banjo, guitar, stand-up bass and three-part harmony!"  The Arizona Trio tours the greater southwest and is booked into 2012.
If you're interested in booking Mike Chamberlin for senior entertainment, contact him at mpcputt@aol.com.